Applies to:

Prior to getting started, make sure you or your IT administrator whitelists *wickr.com and donotreply@wickr.email. This will ensure successful and timely delivery of activation & verification emails.
Step 1:
Download and install the Wickr app from https://pro-download.wickr.com/
Step 2:
When first opening the Wickr Pro apps, you'll see a screen like this: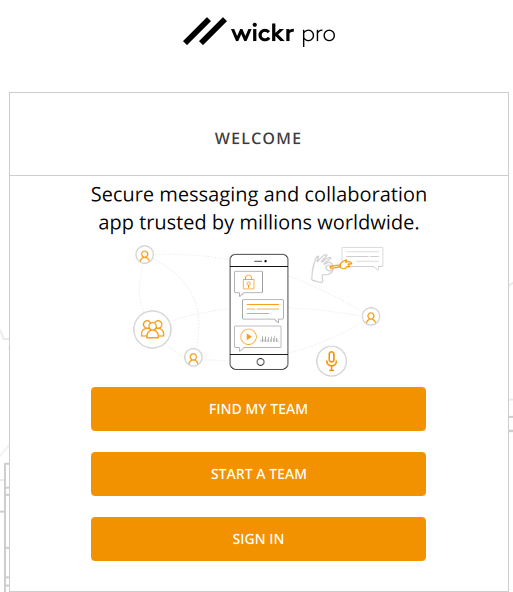 a) Find My Team allows you to discover whether or not your Team or organization has already set-up a Wickr Pro Network. If they have, you can choose "Find My Team" and register your email.
b) Start A Team allows you to create a brand new Wickr Pro Network, and then invite others to join.
c) Sign In is for users who have been sent an invitation email to activate their Wickr Pro client by an administrator of your Team's network or who are logging in to a subsequent device after initial registration. 
Note: Unless you are signing in to an SSO Network (your admin would have sent an email with your SSO ID), you can press the "My Company does not use SSO" button beneath the "Submit" button on the next screen: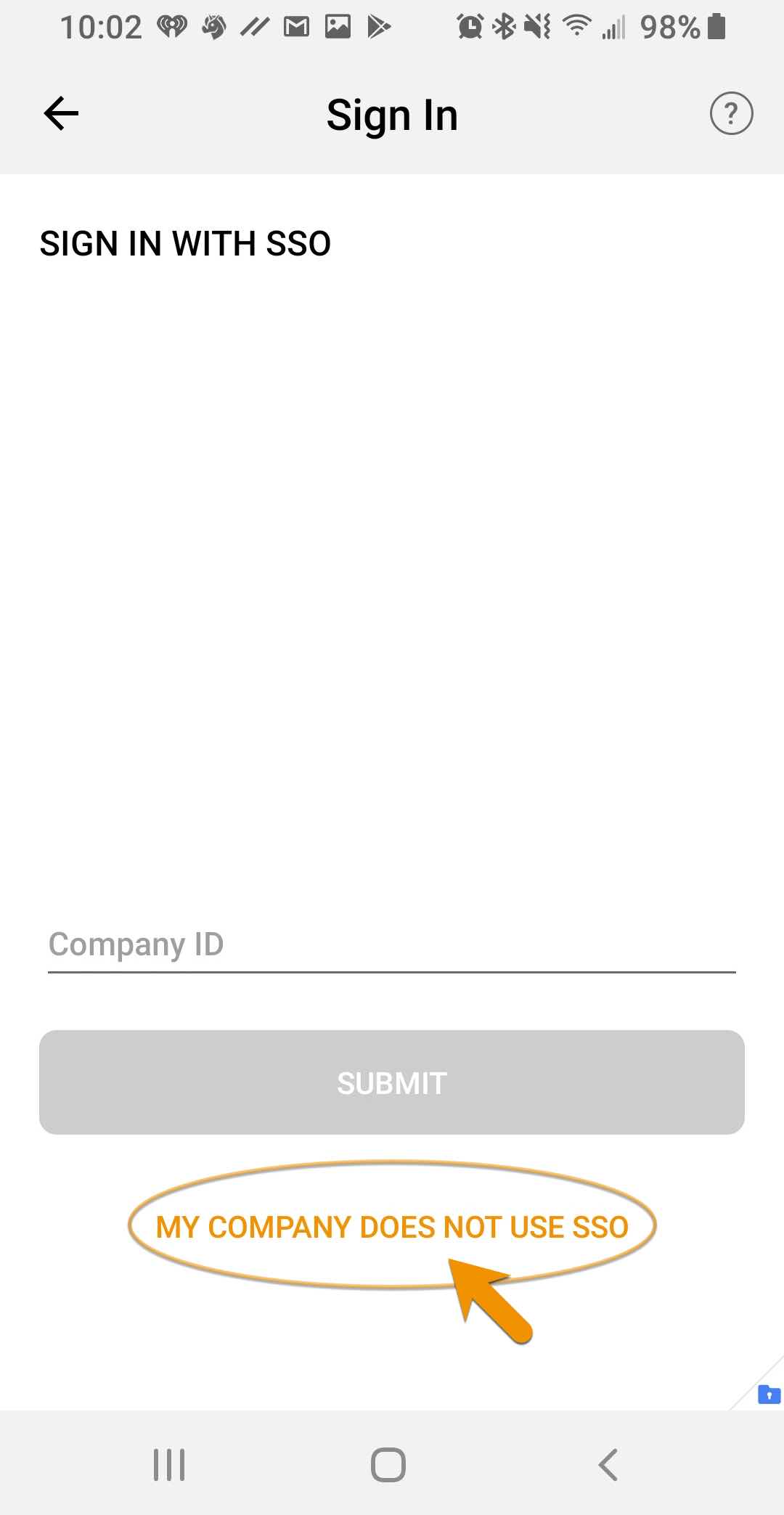 Step 3:
If you've been invited already and received an activation invitation email, click the Sign In button and enter your email address: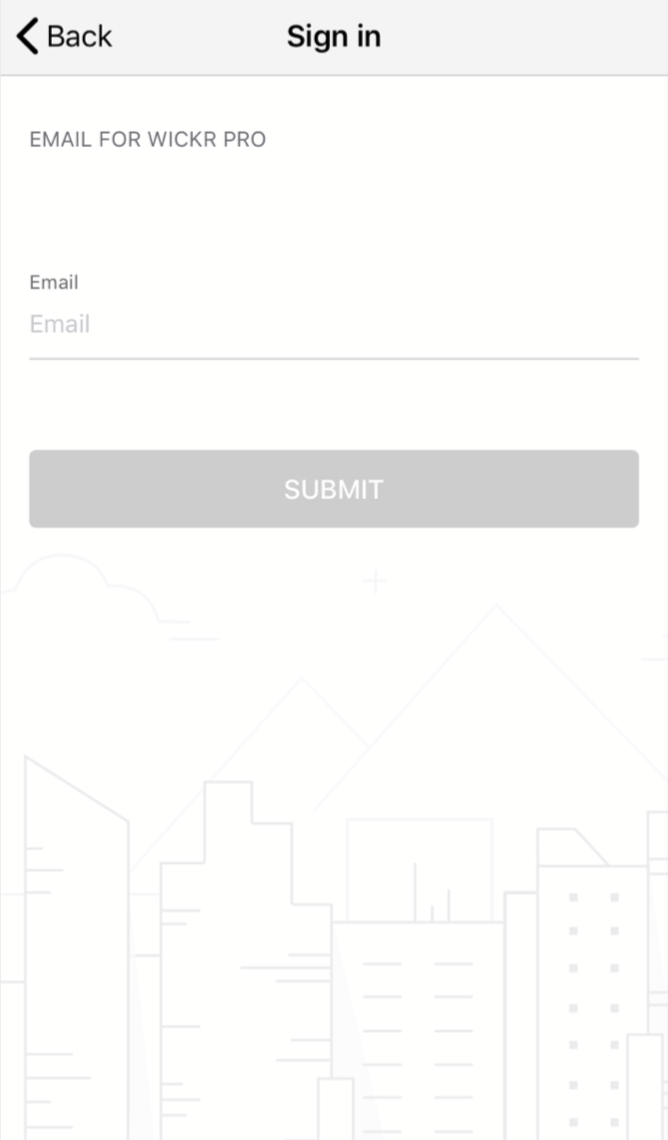 Step 4:
If you've been sent an email like this, click the "Let's get started" or alternative link below it to verify your email address.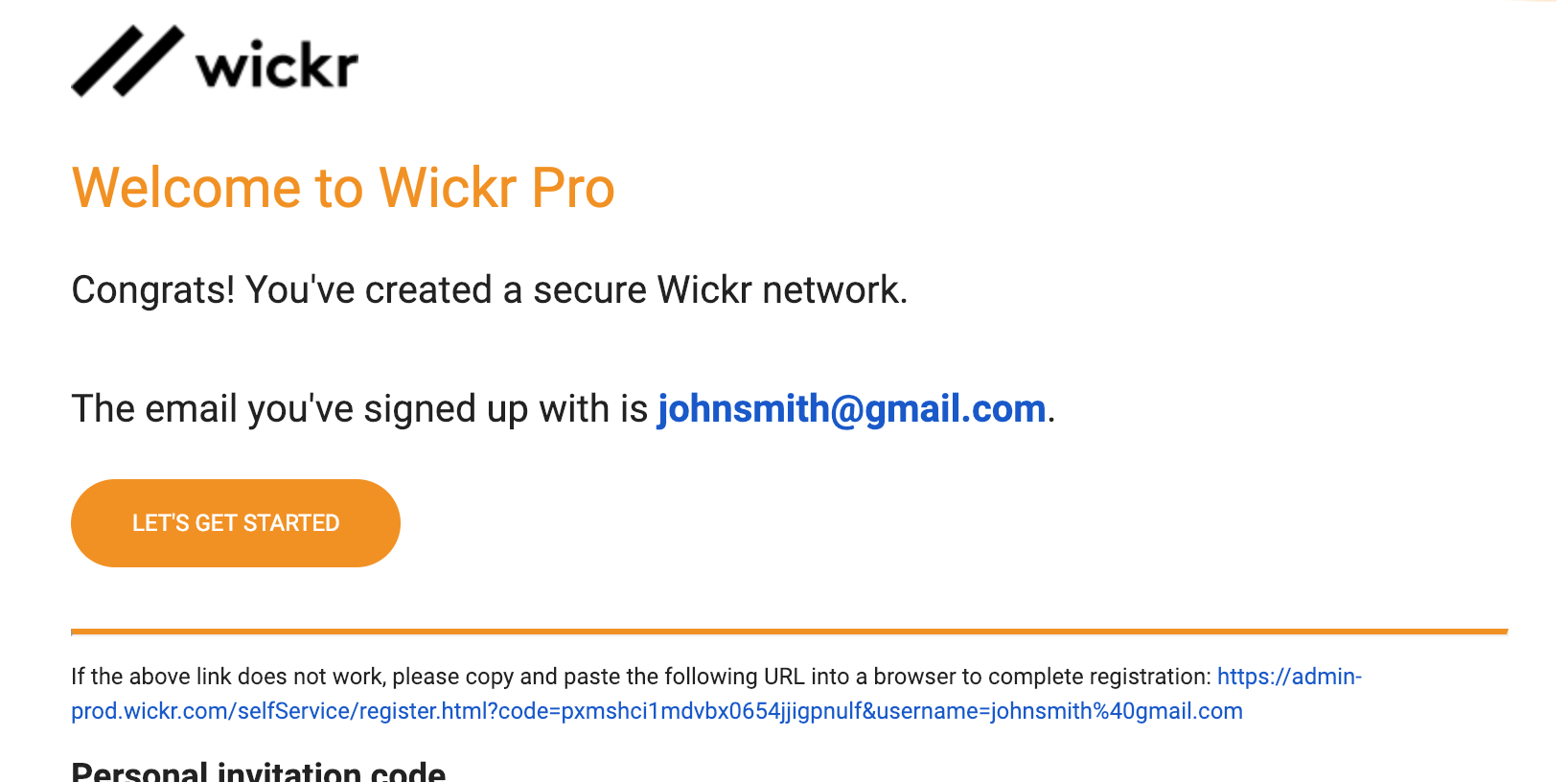 Step 5:
You will be taken to a browser by the link which will attempt to automatically open the Wickr app. If you do not yet have Wickr installed or the browser runs into any other issues opening the link, you can enter the invitation code manually in the Pro app.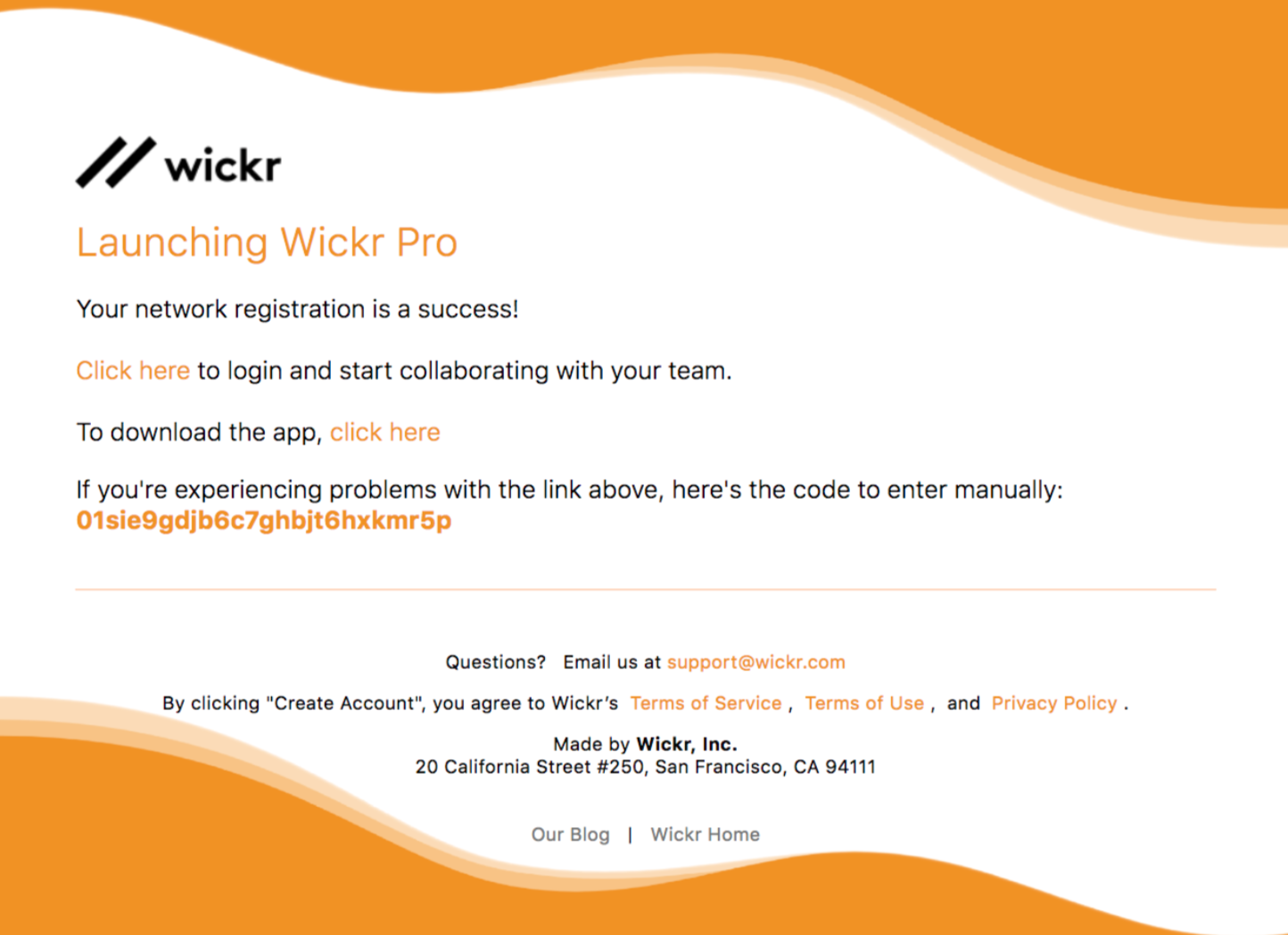 Step 6: 
Create and confirm a password for your account.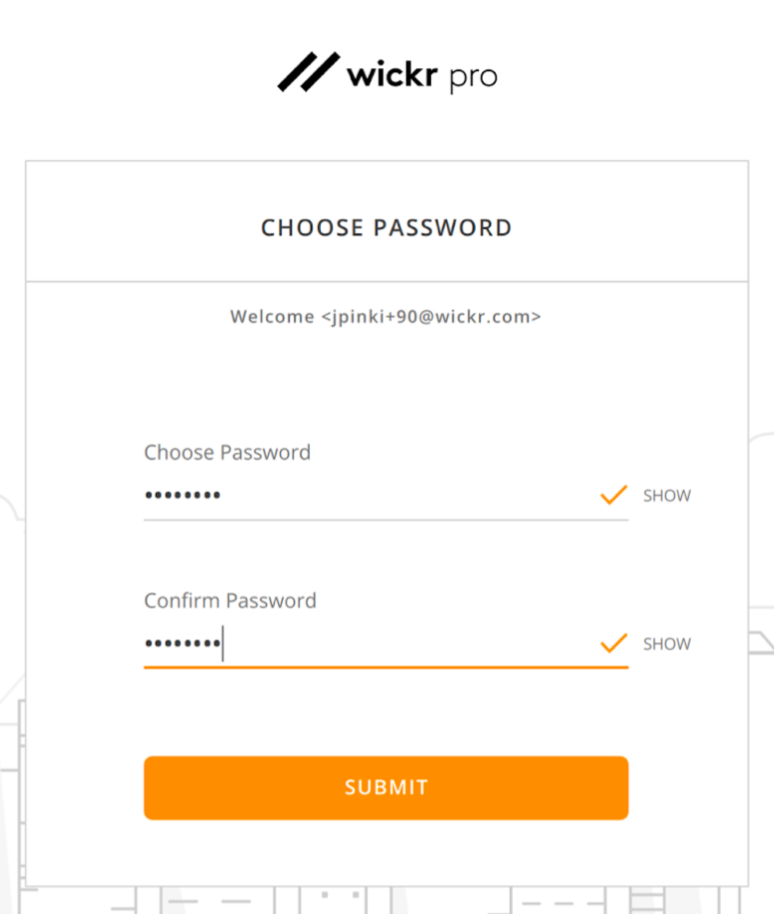 Activation Completed:
You're in! You can now use Wickr Pro as everyone else is!
NOTE: To add (register) more devices to your account, you only need to use the "Sign In" option. Trying to register a second time will give you an "Invalid Invitation" error.