Applies to:

In Wickr Pro on the Silver and Gold tiers and AWS Wickr on Premium tier, we've introduced with our 5.28 release, more fine grain controls for overwriting *all* deleted files from your devices. Your Wickr Pro/AWS Wickr Network Administrator can enable certain parameters - these options include:
Adjust Intensity for Background Secure Shredder - "How quickly background secure shredder overwrites deleted Wickr data, on a best-effort basis. Measured in megabytes per minute."

Allow Manual Shredder - "Allow users to initiate Secure Shredder manually"

If Manual Shredder is selected then you can select the following values.

**Low - 20 MB file written every minute

**Medium- 60 MB file written every minute (default)

**High- 100 MB file written every minute
If 'Secure Shredder Background Intensity' is selected then it sets how large a file is created and how often they are created. These files are then deleted.
From a Wickr Pro/AWS Wickr Network Administrator Security Group setting, here are the controls: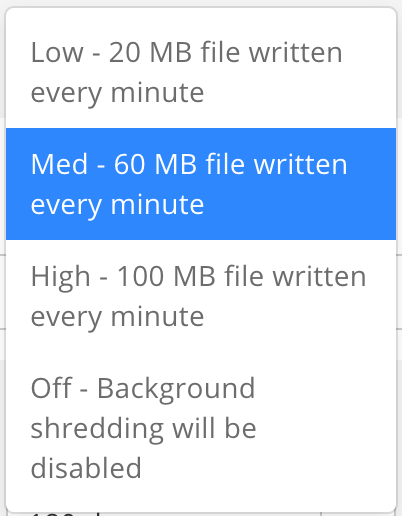 When Manual Shredder option is enabled, users can then control the secure shredder within their devices, as shown below: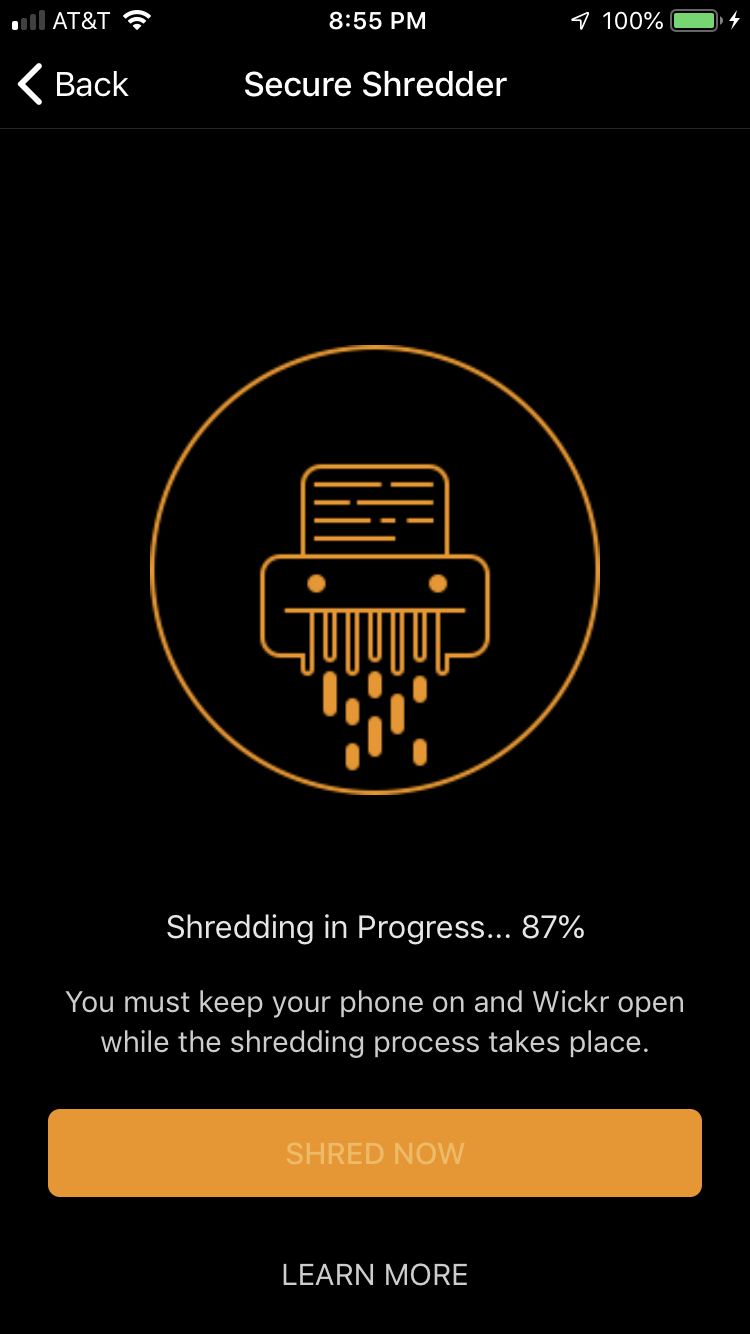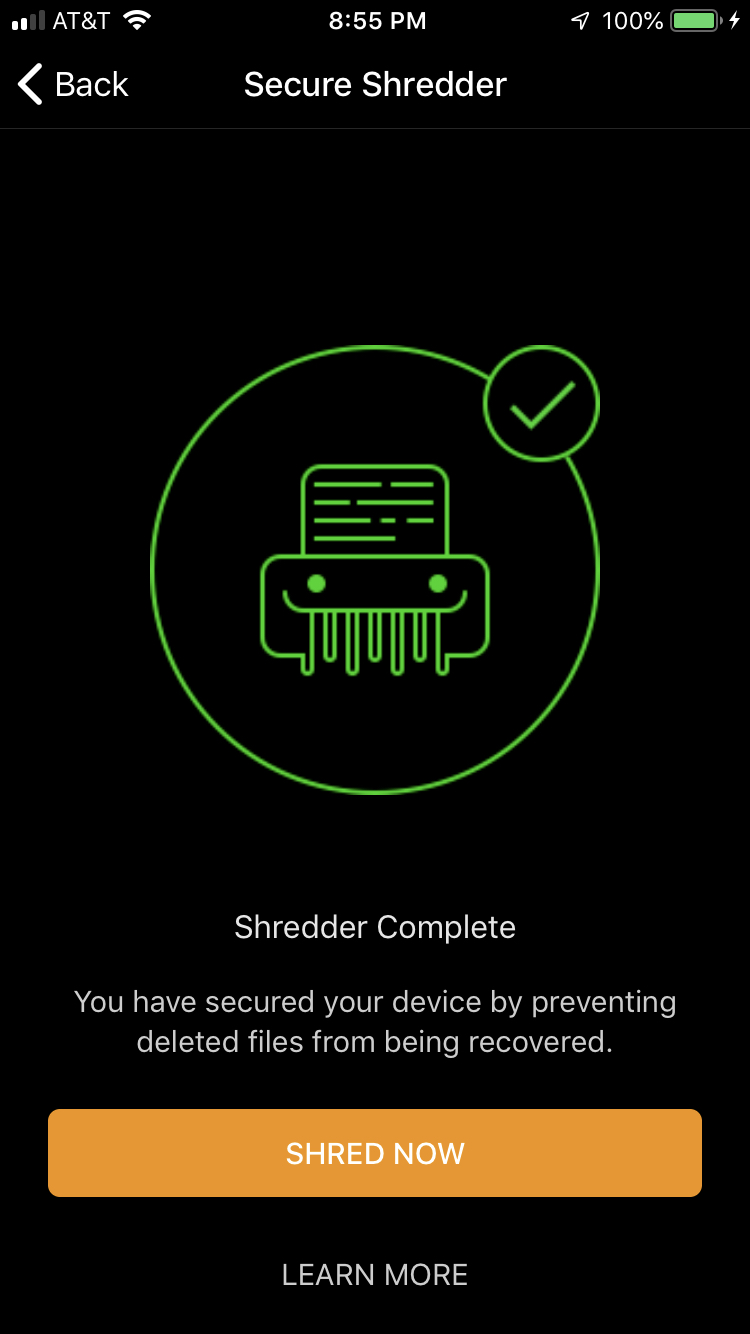 For more information about Secure Shredder, please see: https://support.wickr.com/hc/en-us/articles/115004958407-What-does-the-Secure-Shredder-do-
This feature has been added to the product based on the Wickr community feedback - we appreciate your support! If you have technical questions, please feel free to contact us - wickr-support@amazon.com.