Applies to:

With our November 2020 software release (5.66.x), Wickr now offers a URL (aka deeplink) to help reduce the complexity of configuring and activating your Wickr Enterprise account. This capability requires your Network Administrator to create the configuration URL and provide end-users with new account and/or new device on board instructions. Below are sample steps and screen shots using the URL for Wickr Enterprise client configuration:
Confirm your current client is not currently registered to a user. If you are a new user or adding a new device and your Network Administrator has provided you the URL (deeplink) - please see these sample steps.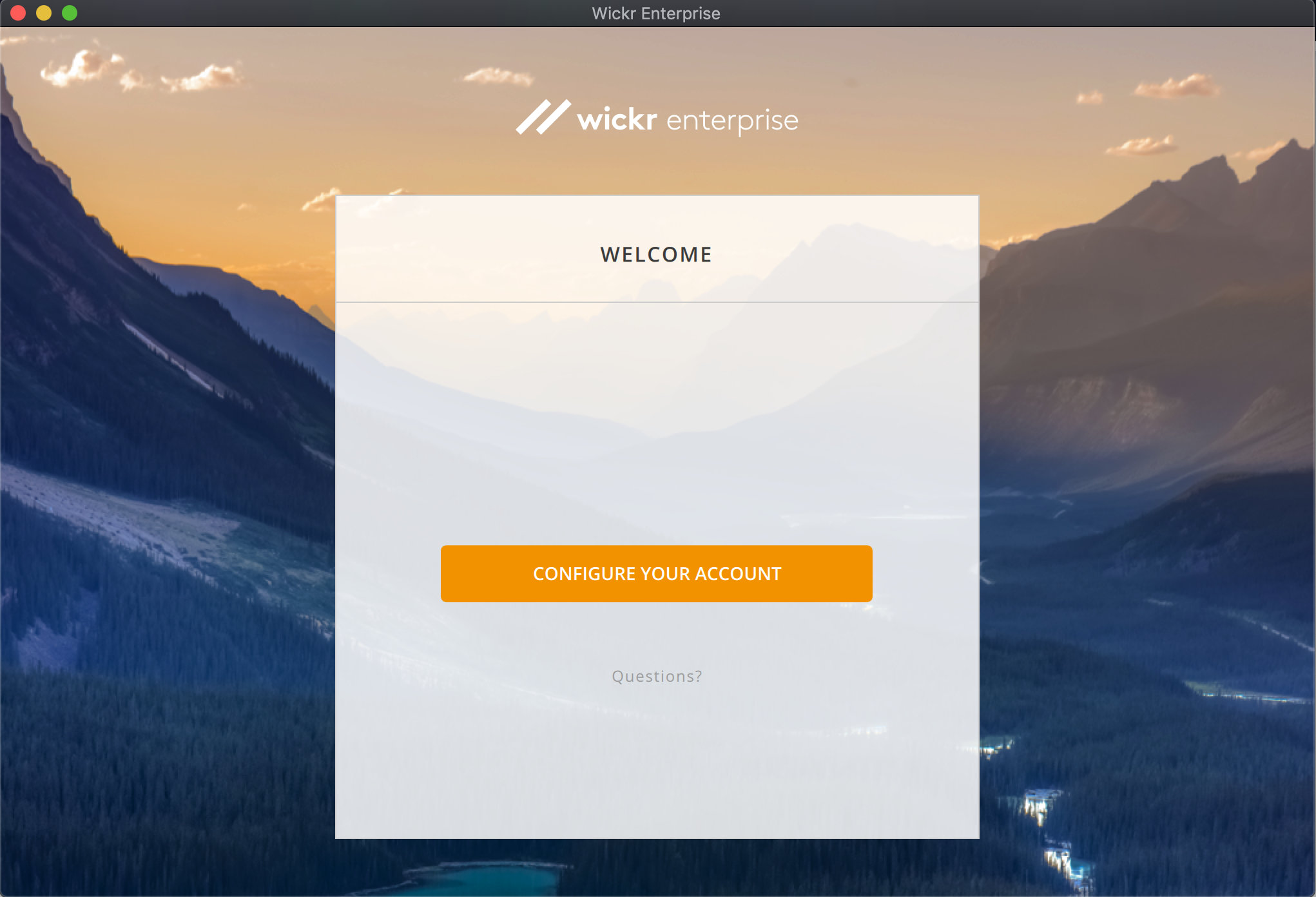 Click the URL configuration link provided by your administrator. Your may be prompted to allow your OS to open Wickr Enterprise. Click 'Allow' (or other affirmative confirmation prompt). By clicking "Allow" - your Wickr Enterprise application will open and load the URL Configuration
Below, if your Admin has set a password for the network's Configuration, enter your URL configuration password that your Network Administrator provided. Then follow the onboarding prompts as normal, e.g, enter username, password, create new password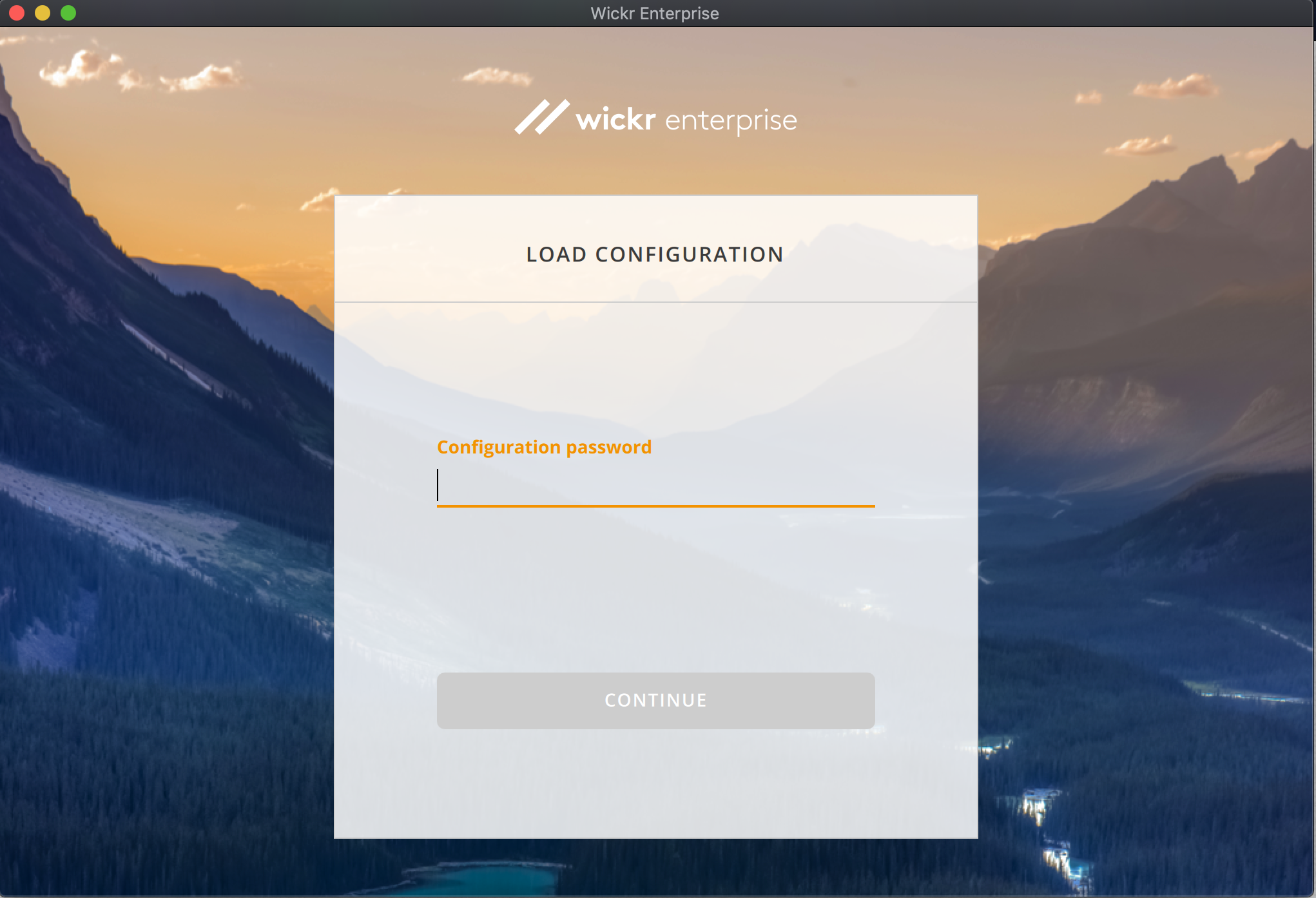 At Wickr, we love hearing your feedback! If you have any questions, feel free to contact wickr-support@amazon.com and thanks for using Wickr!