Applies to:


Summary
Emoji reactions are the ability to react to an individual message with a specific emotion.

Example: If someone is trying to coordinate plans, you could easily respond with a yes or no reaction to indicate your preferences and vote on it.

It's also an easy way to de-clutter your messages by eliminating "replies" or "reply-alls" - just get quick and easy answers!

It's available in Pro, Me, and Enterprise
Available on all platforms
Android
If you go to a room, group, or direct message and someone sends a message or you decide to send a message, file, link, etc., you can tap on the three dots on the message and view a list of emoji reactions.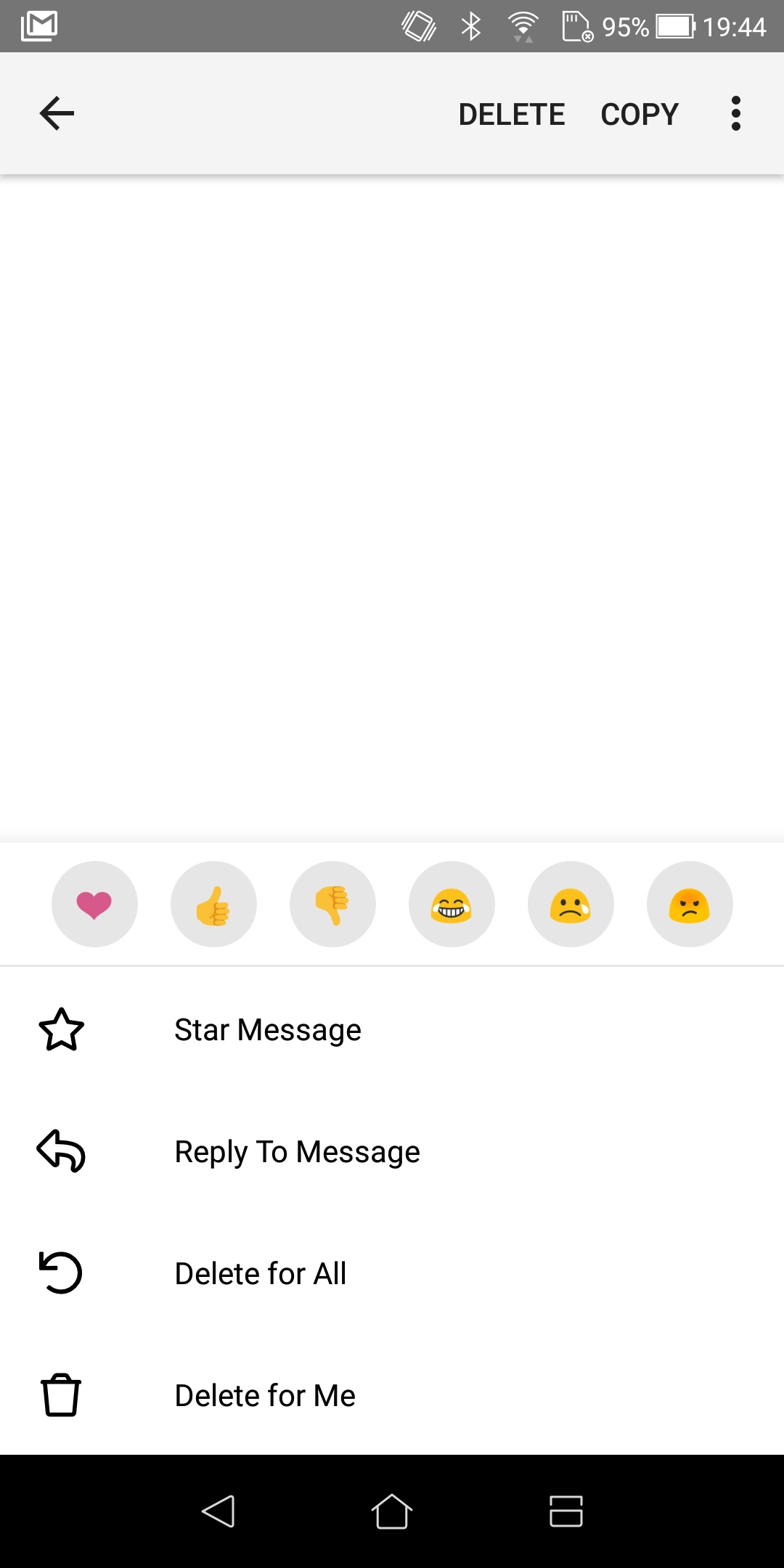 After selecting an emoji it will appear on your selected message.

You can add as many emojis as long as it's not the same emoji

If someone else reacted to the message then you can tap on the same emoji and it will increment.

You can increase or decrease by tapping on the same emoji and count accordingly. But you cannot change other peoples message reactions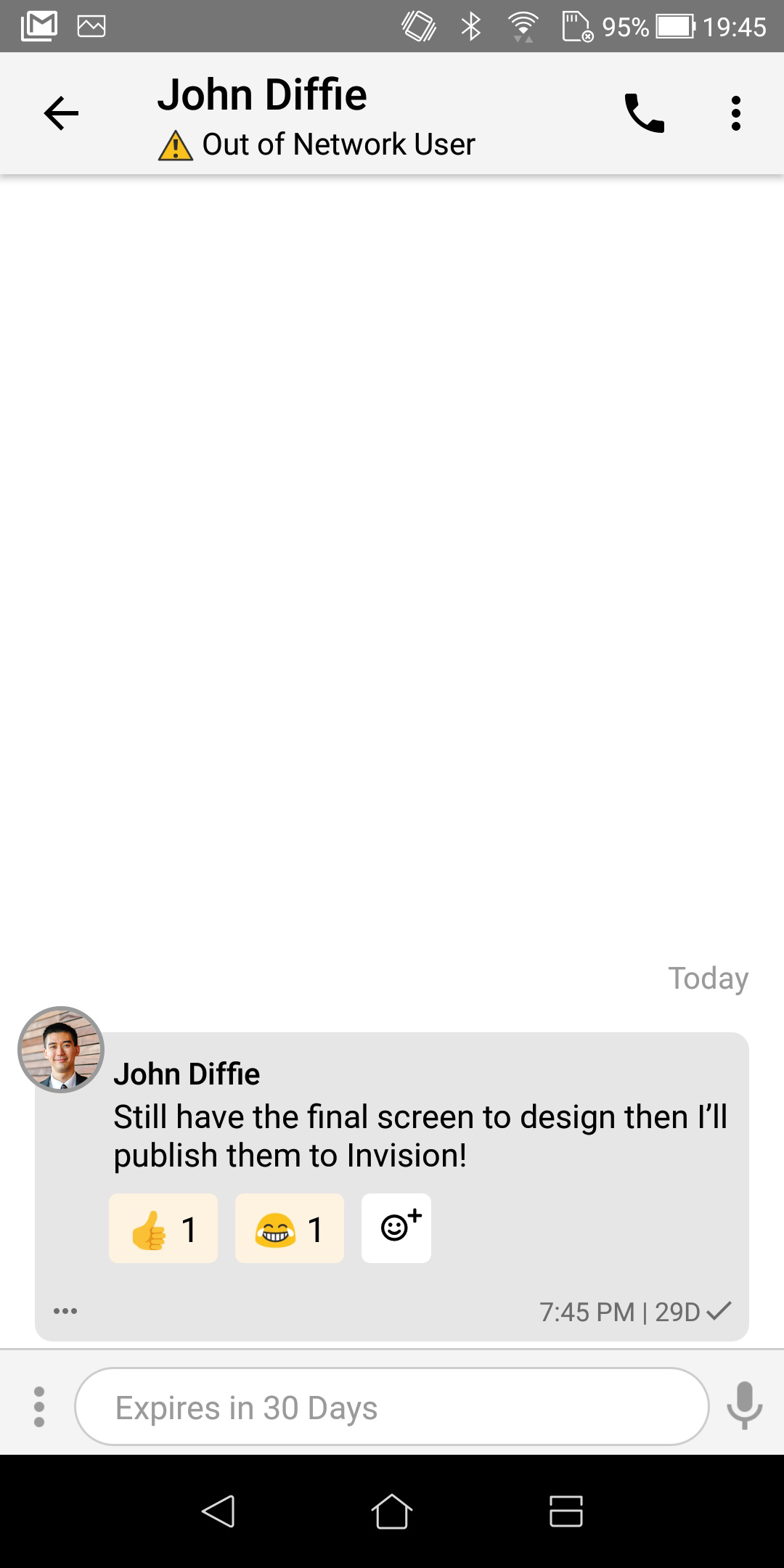 Once an emoji has been selected then you should view emoji +. You can tap and be able to react. If there's no emoji selected then you will not view emoji +

If people are reacting to a message and want to view who those people are then you can tap on the same three dotted lines and select 'reactions'

You can also view a list of selected emoji and total count per emoji

From the list, you can remove your emoji selection by tapping on the 'x' and it will update the count for an emoji
To check who has reacted to a message, you can tap the three dots on the message and select "Reactions":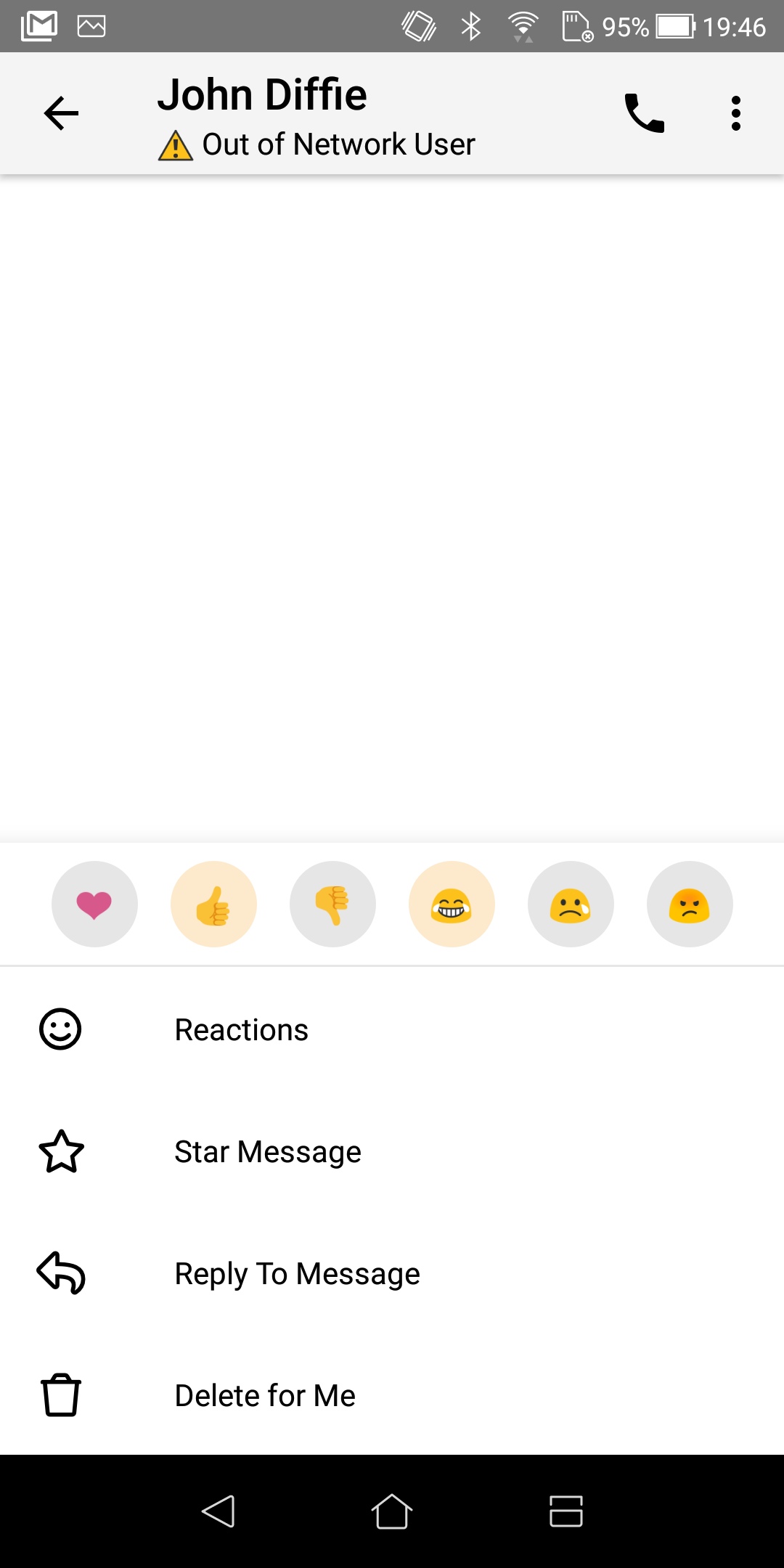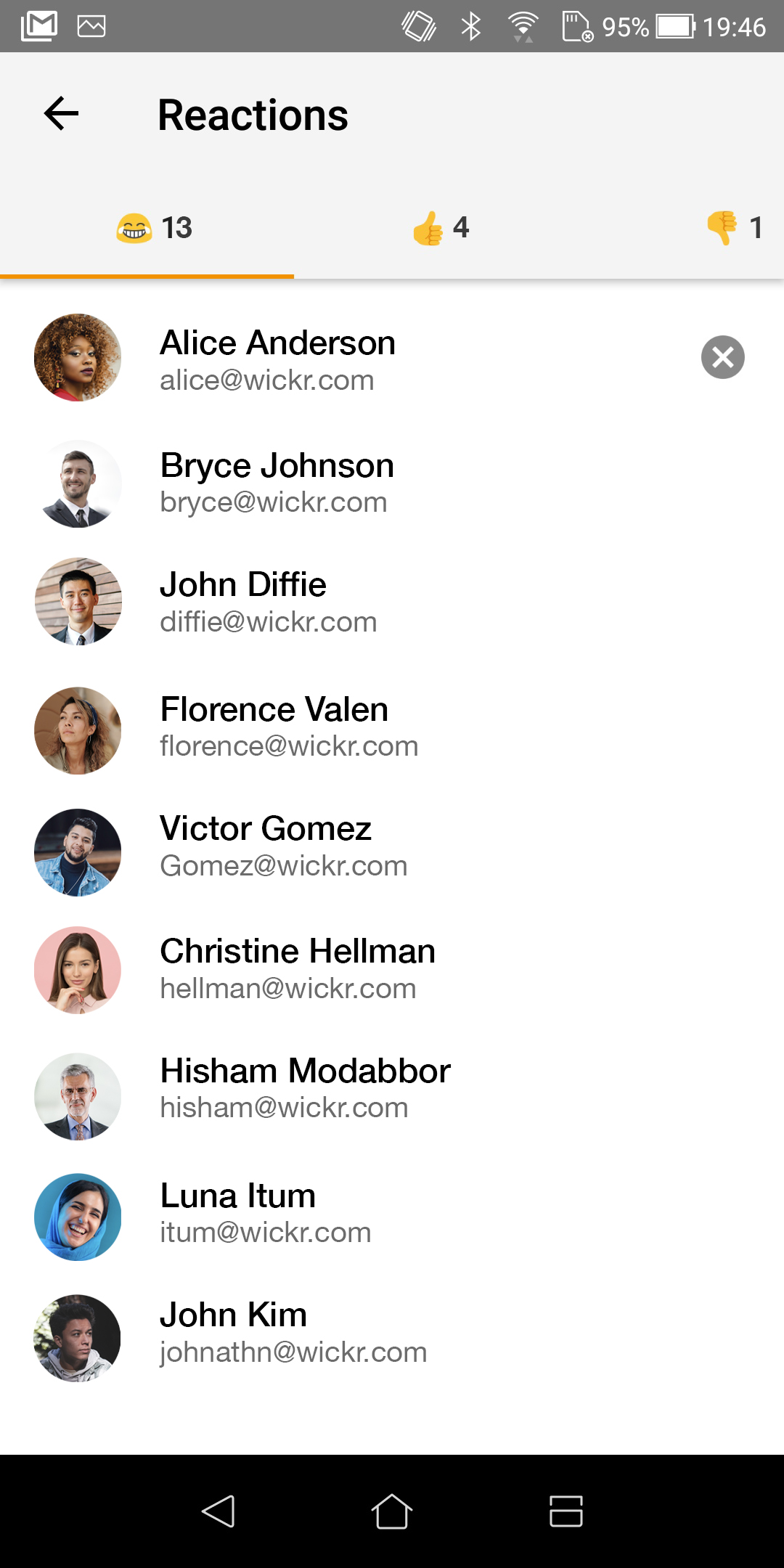 iOS
On iOS, the requirements are the same. Only difference is that you would have to long press to view those emoji reactions.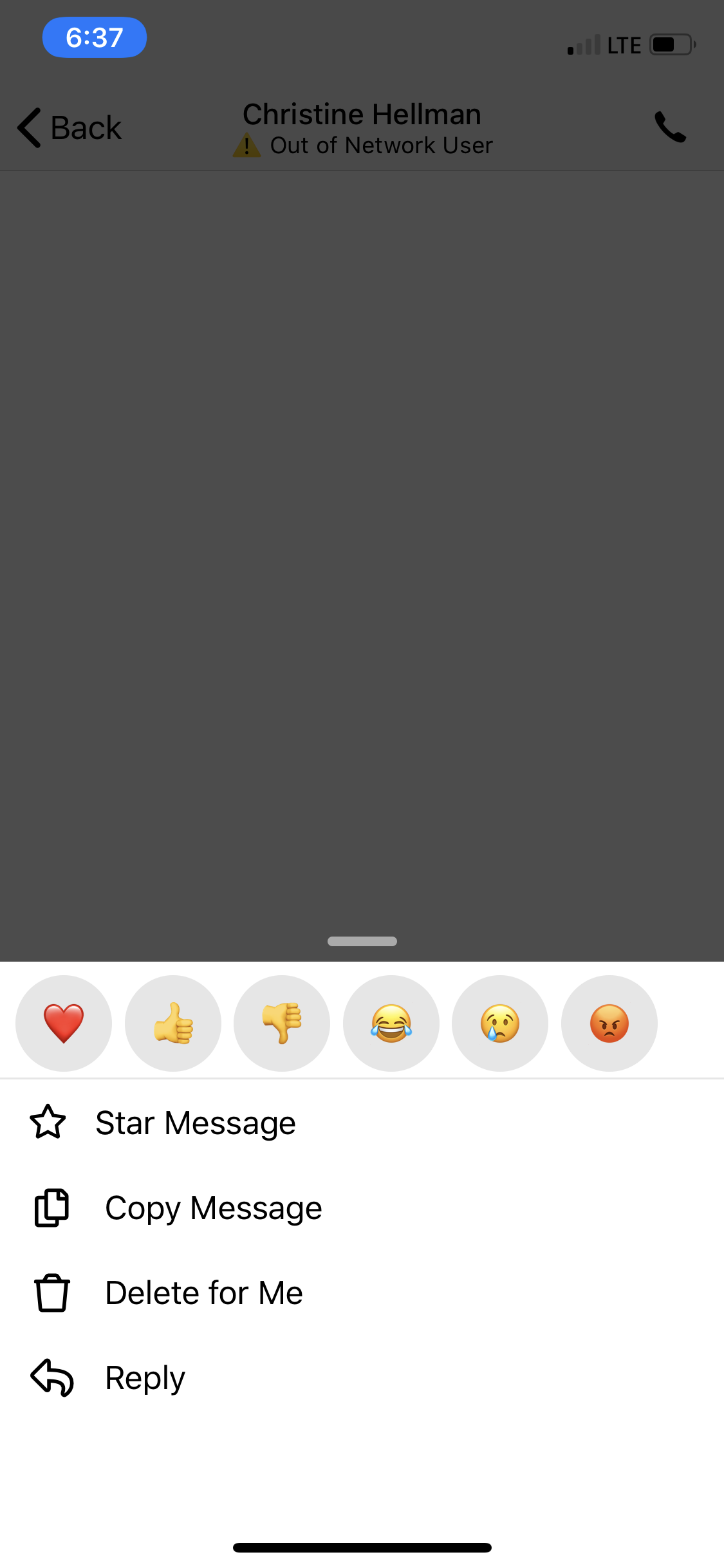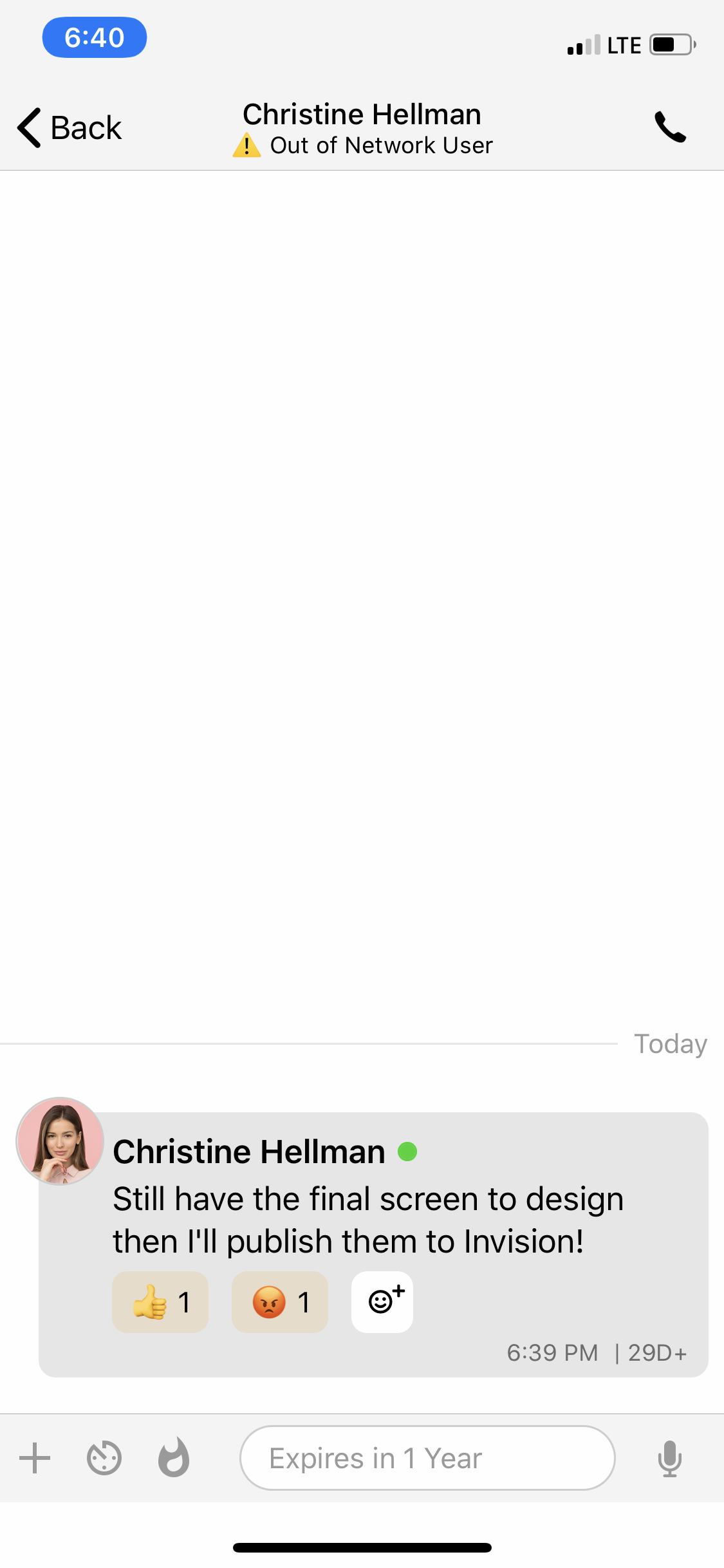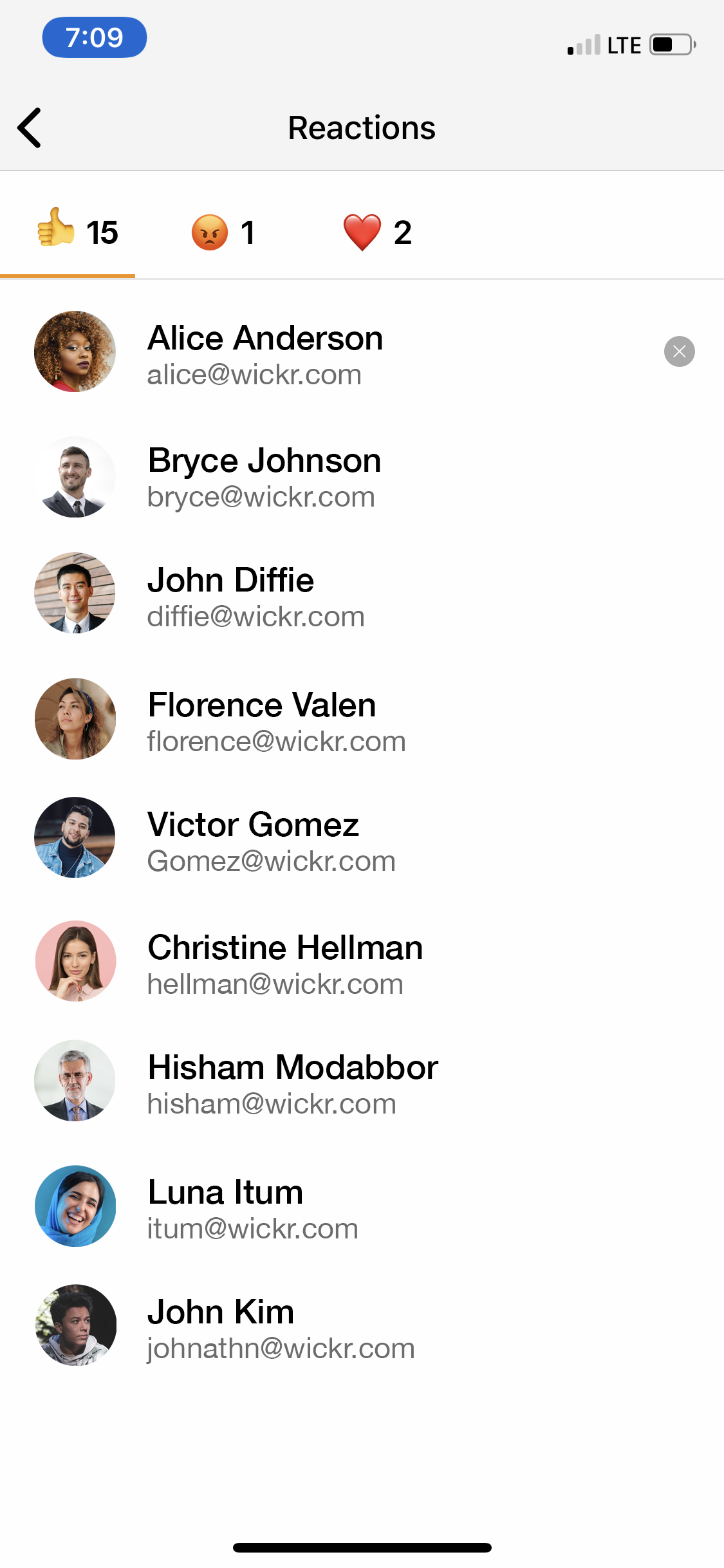 Desktop
Desktop should behave the same as iOS and Android. But the only difference is that you can click the + and view an option to 'react'.
To view who sent emoji Reactions, right-click the message and select "Reactions"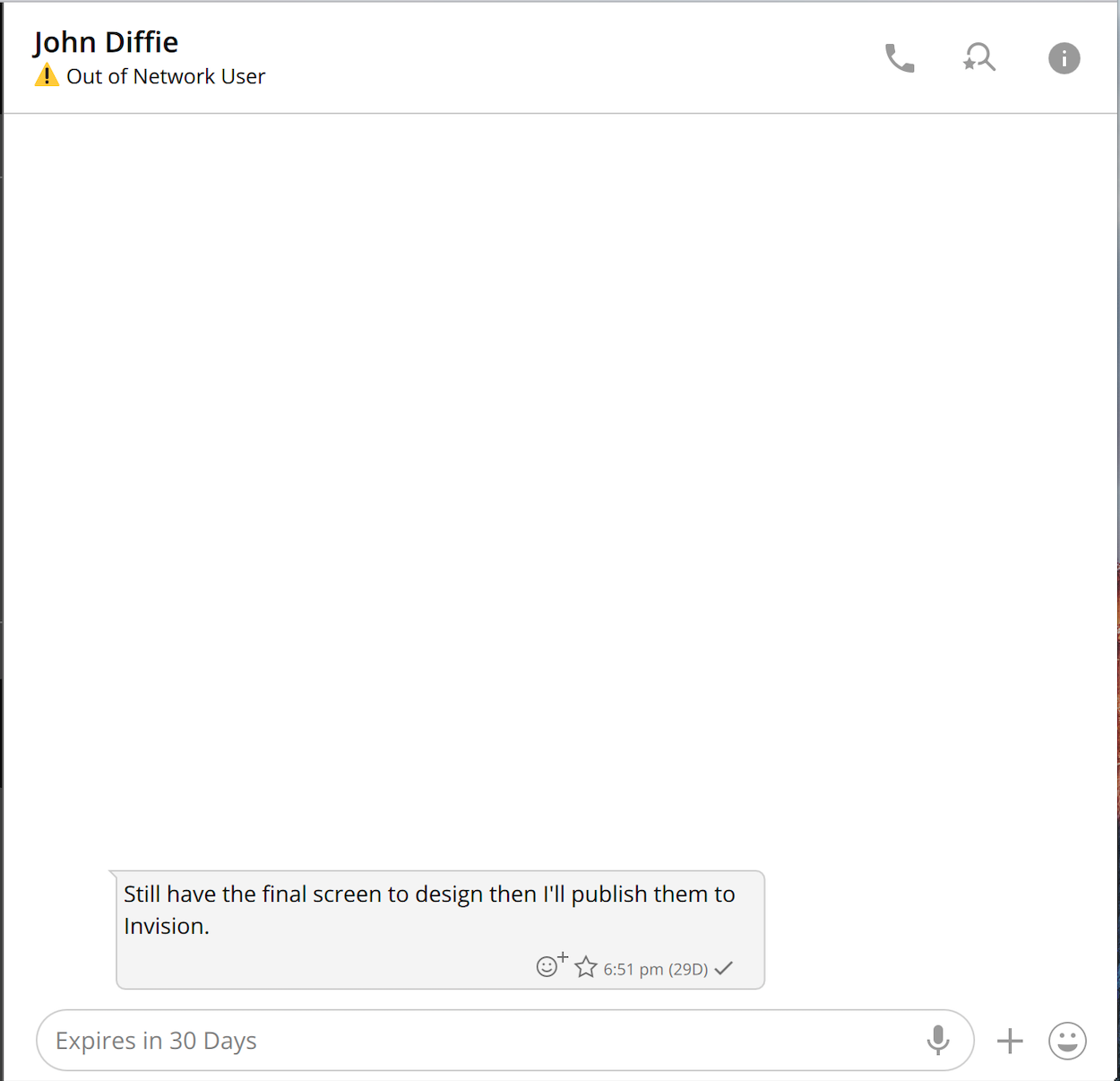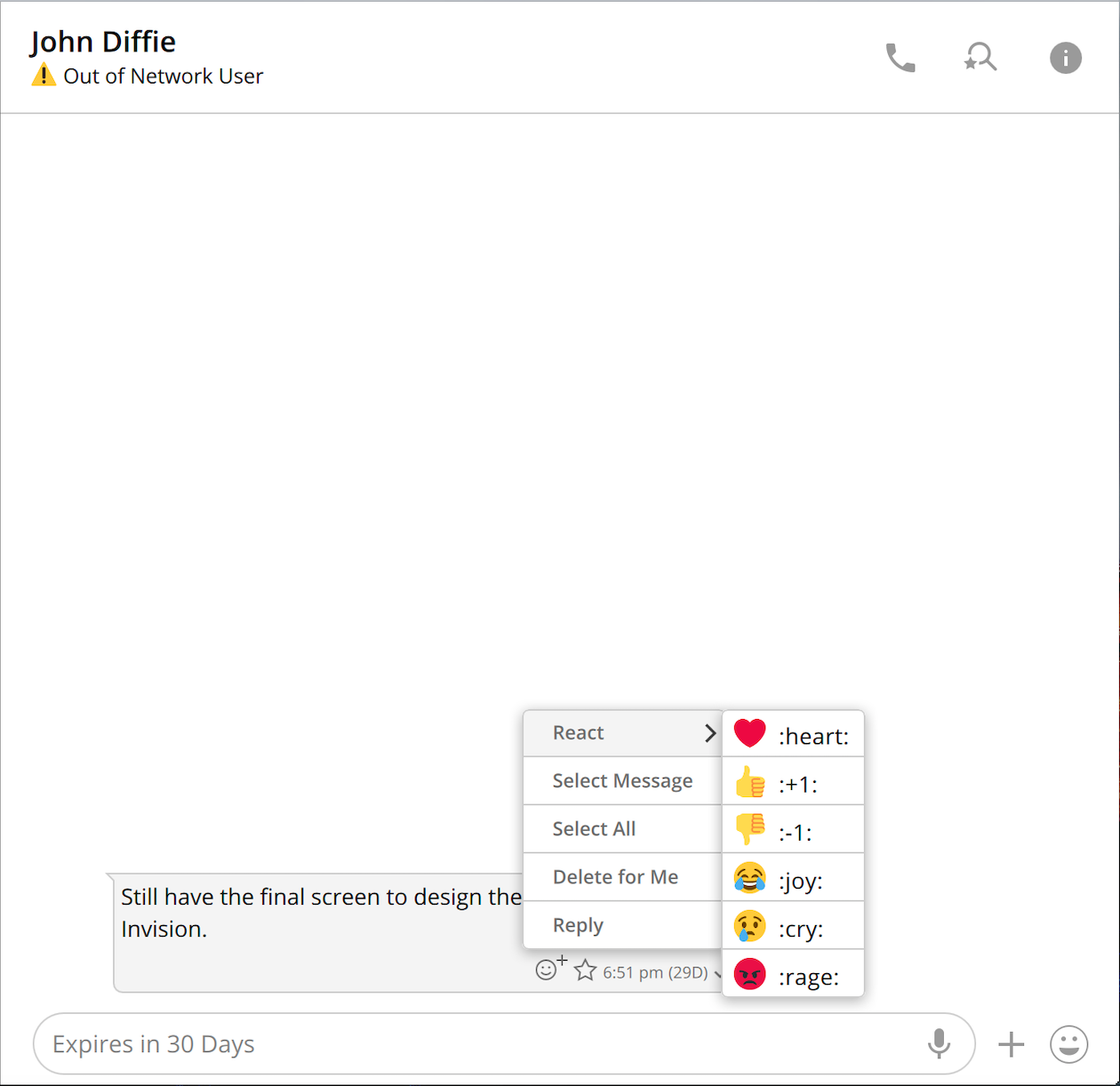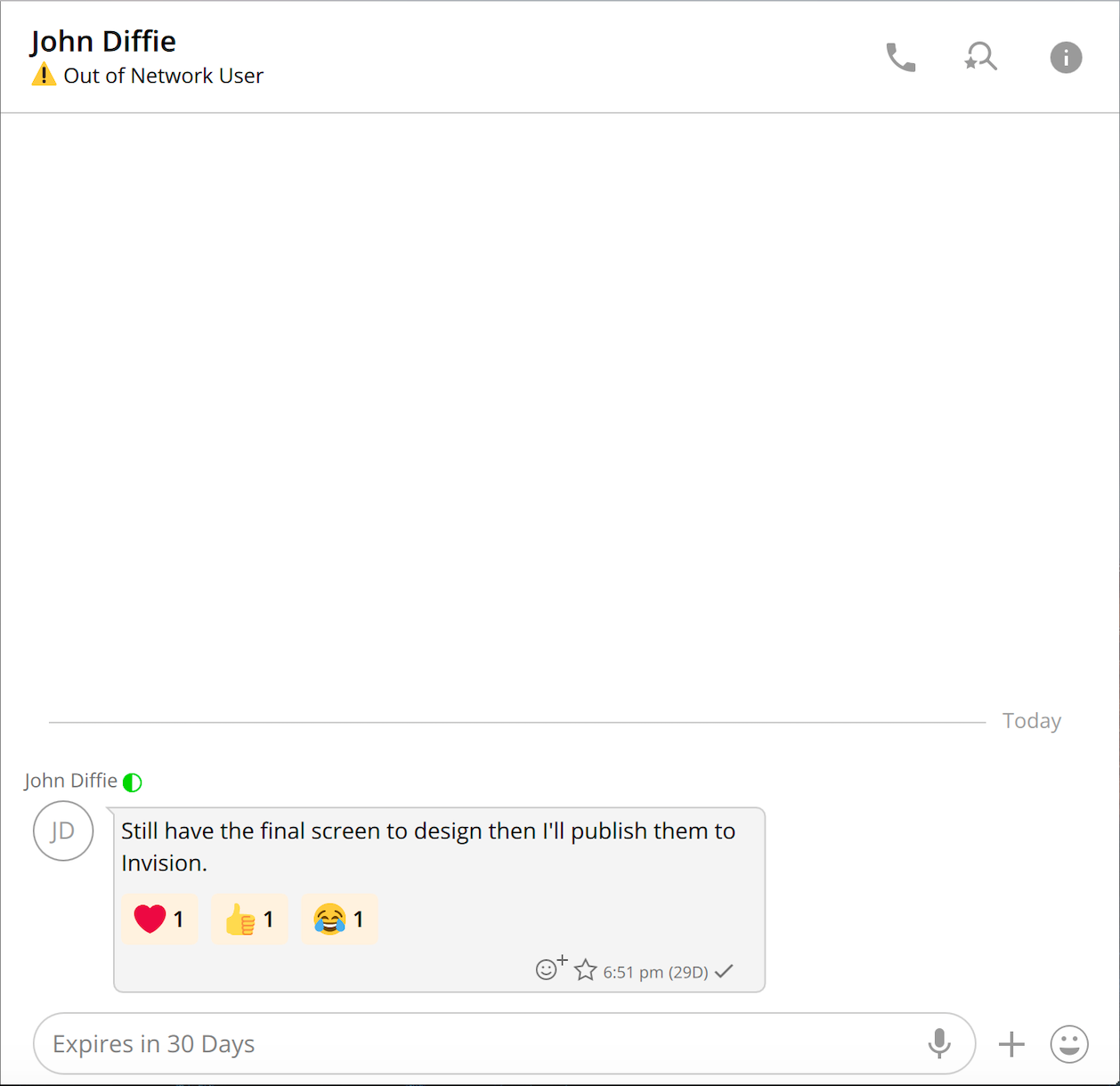 Emoji reactions make responding much faster and easier to quick questions! We'll be adding more emoji support soon! If you have any questions, feel free to contact wickr-support@amazon.com and thanks for using Wickr!