The Wickr Open Access feature's goal is to hide your connections to Wickr services. It's more of a masquerading technique that provides anti-censorship/anti-blocking by making traffic look like it's associated with certain ports & protocols that are not restricted.

Depending on geography, Wickr Open Access will connect to a series of global proxy servers that offer the best path and protocols to use for user traffic/connection obfuscation.

An admin of a network would have to enable this WOA feature in the admin console.

Once it's enabled then users of this network can turn on/off accordingly, unless the administrator has "Force Open Access" enabled for the security group.
To enable/disable Wickr Open Access in the app, please navigate to the Wickr menu->Settings->Connectivity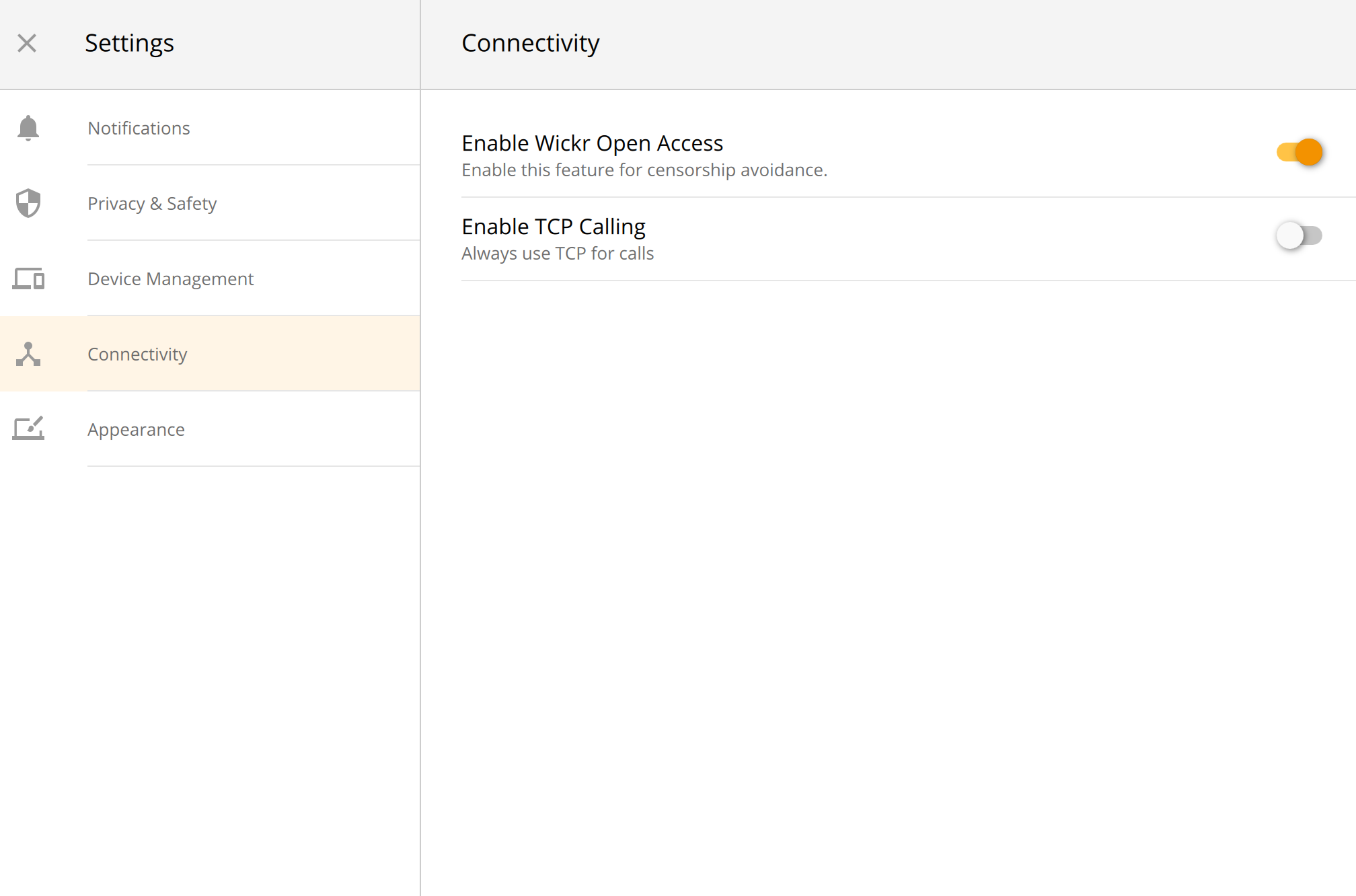 NOTE: Enabling Wickr Open Access will disallow Enabling TCP Calling.