Enabling/forcing TCP on is typically used when standard VoIP UDP ports are disallowed by an organization's IT/Security department. Of note, if UDP ports are not available for use Wickr client will try UDP first and fallback to TCP. Enabling TCP to be always on will allow faster connections vs waiting for UDP to fallback to TCP.

TCP is a connection oriented protocol that allows the communication device to establish a connection before sending data.

It establishes and maintains a network conversation through application programs and can exchange data

TCP's goal is deliver the data to a proper destination

On Wickr app, when you navigate to your settings and enable 'TCP', we are making sure that your call is reliable and secure and provides a good connection while communicating with your peers.
To enable/disable TCP Calling in the app, please navigate to the Wickr menu->Settings->Connectivity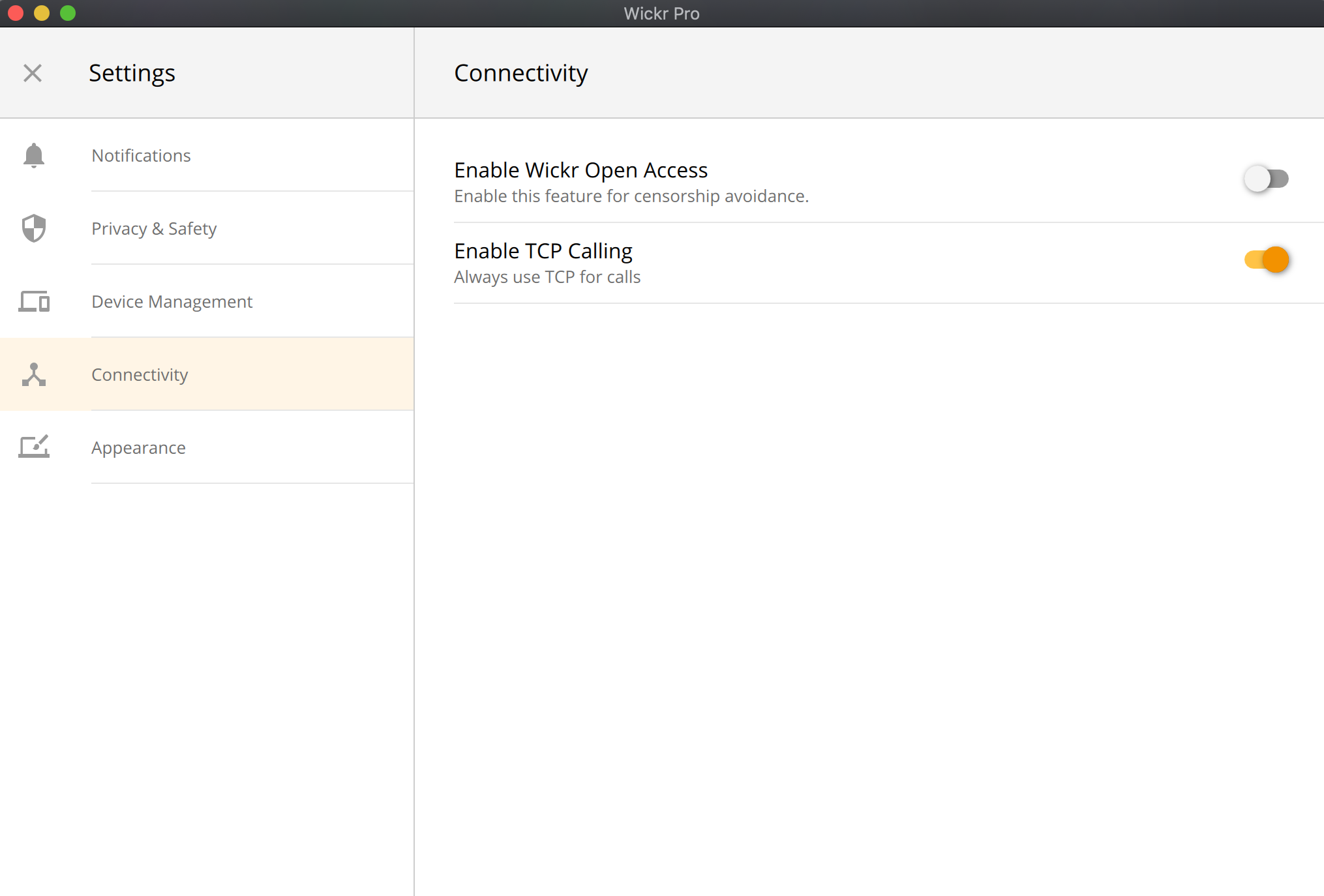 NOTE: Enabling TCP Calling option isn't available for selection when Wickr Open Access is Enabled. Wickr Open Access by default uses TCP.