Applies to:


If you are having trouble installing on Mac, this may be due to security setting on the Mac. Please see https://support.apple.com/en-us/HT202491 for more information.
To resolve this issue, please change the bottom setting in Mac OSX Settings->Security & Privacy->General to the second option: "Allow apps downloaded from App Store and identified developers".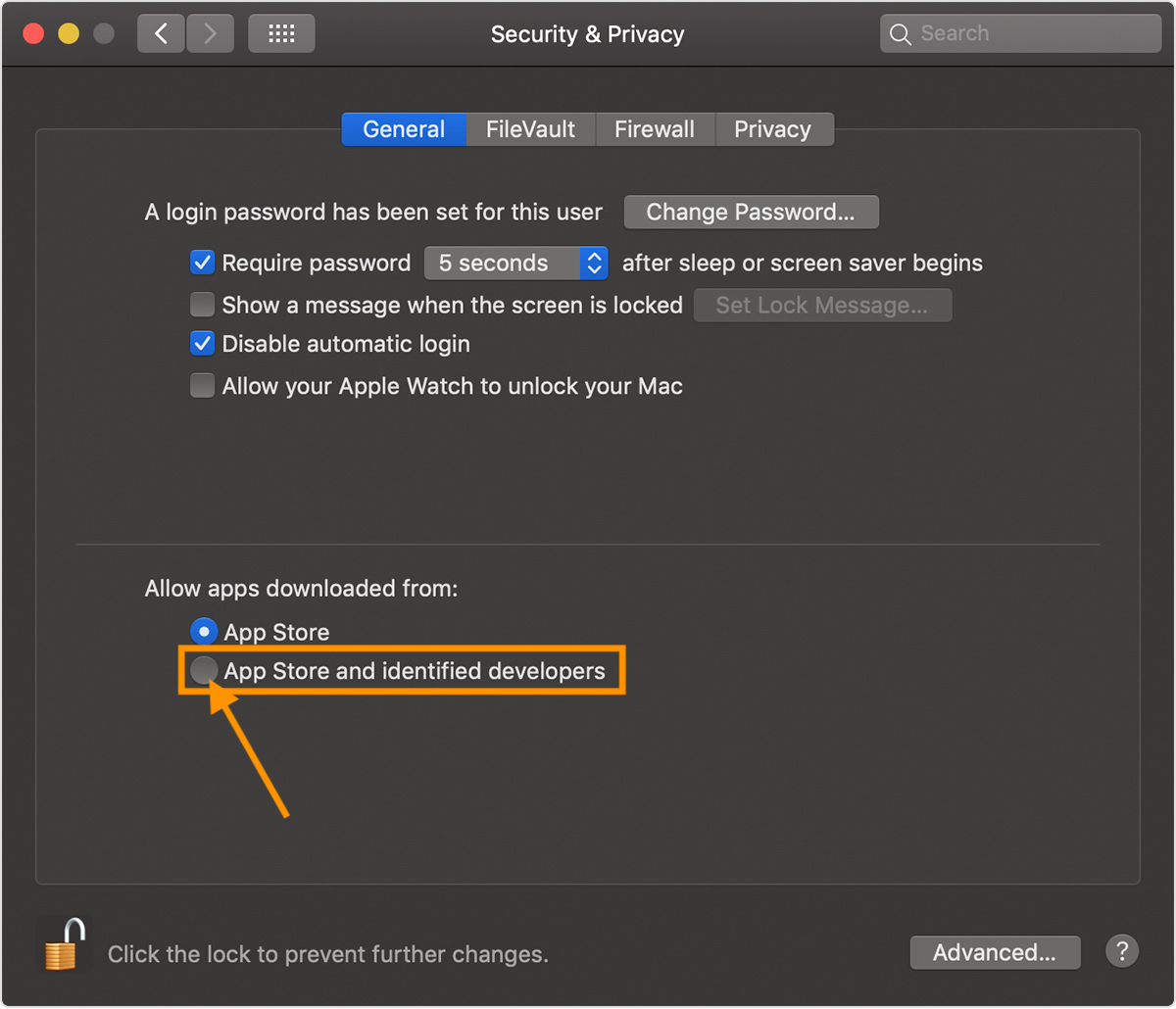 You will then get a warning looking like this that will allow you to proceed by using the "Open" option: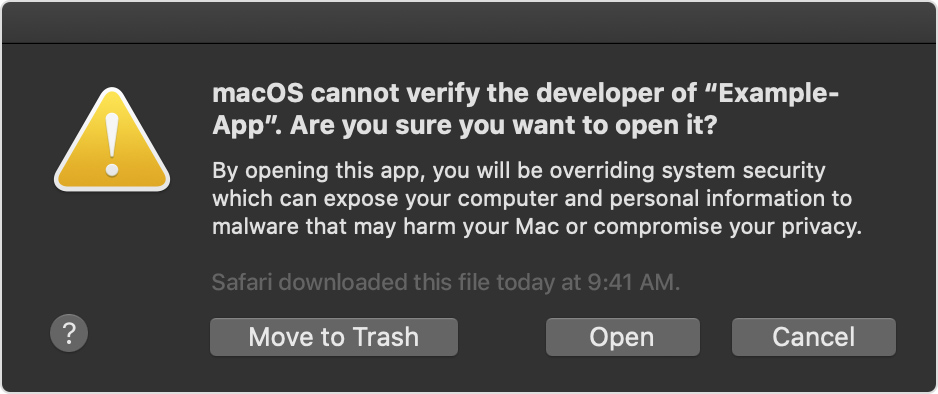 NOTE: You may need to click the Wickr App icon while holding the ctrl key down, and finally select "Open" to save that and have it launch normally going forward.