Applies to:

What are pinned files?
Pinning a file will provide quick access to any attachment (image, .pdf, .docx, .xlsx, .pptx, etc) sent in a room or conversation. Moderators in Rooms, or users in Group Conversations (with more than 2 users) can Pin Files. Pin Files are persistent, unless unpinned or deleted by a Moderator.  Pinned Files can be viewed by any new users who are added to a Room - users can access pinned files by clicking the (i) icon at top of the screen.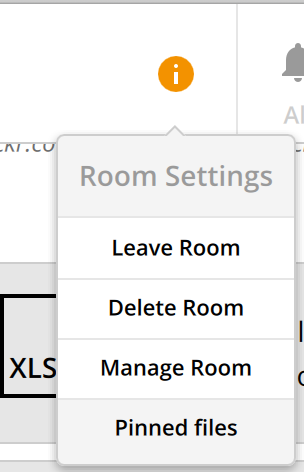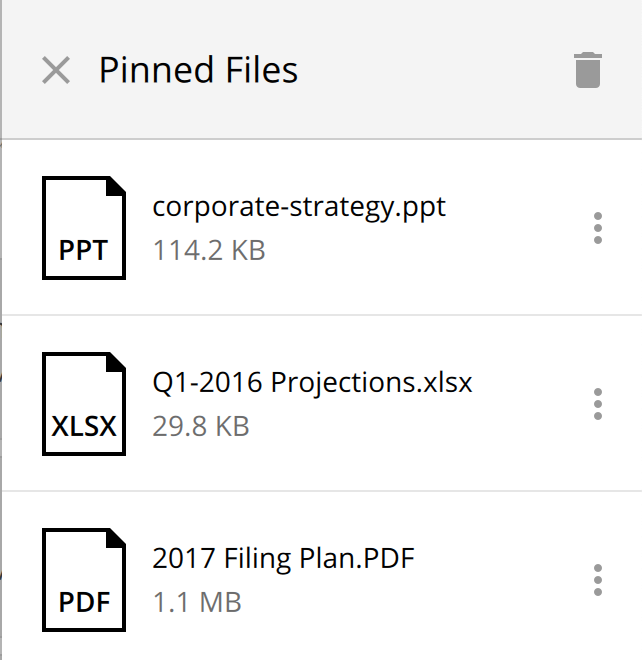 How do I pin a file?
By clicking the three dots on macOS, Windows, or Android will let you select "Pin File".
Long pressing the attachment on iOS will offer the "Pin File" option.