On iOS, Mac, and iPad iCloud:
We do not store any of your account data (user info, encrypted/unencrypted messages, etc.) in Apple's iCloud, nor any other cloud. The iCloud option for Wickr shown below in iOS settings is to store only the Wickr application, and will not store your personal information/messages.
Siri Suggestions:
If you see a popup on your device asking if you would like to use Wickr, that is likely Siri Suggestions.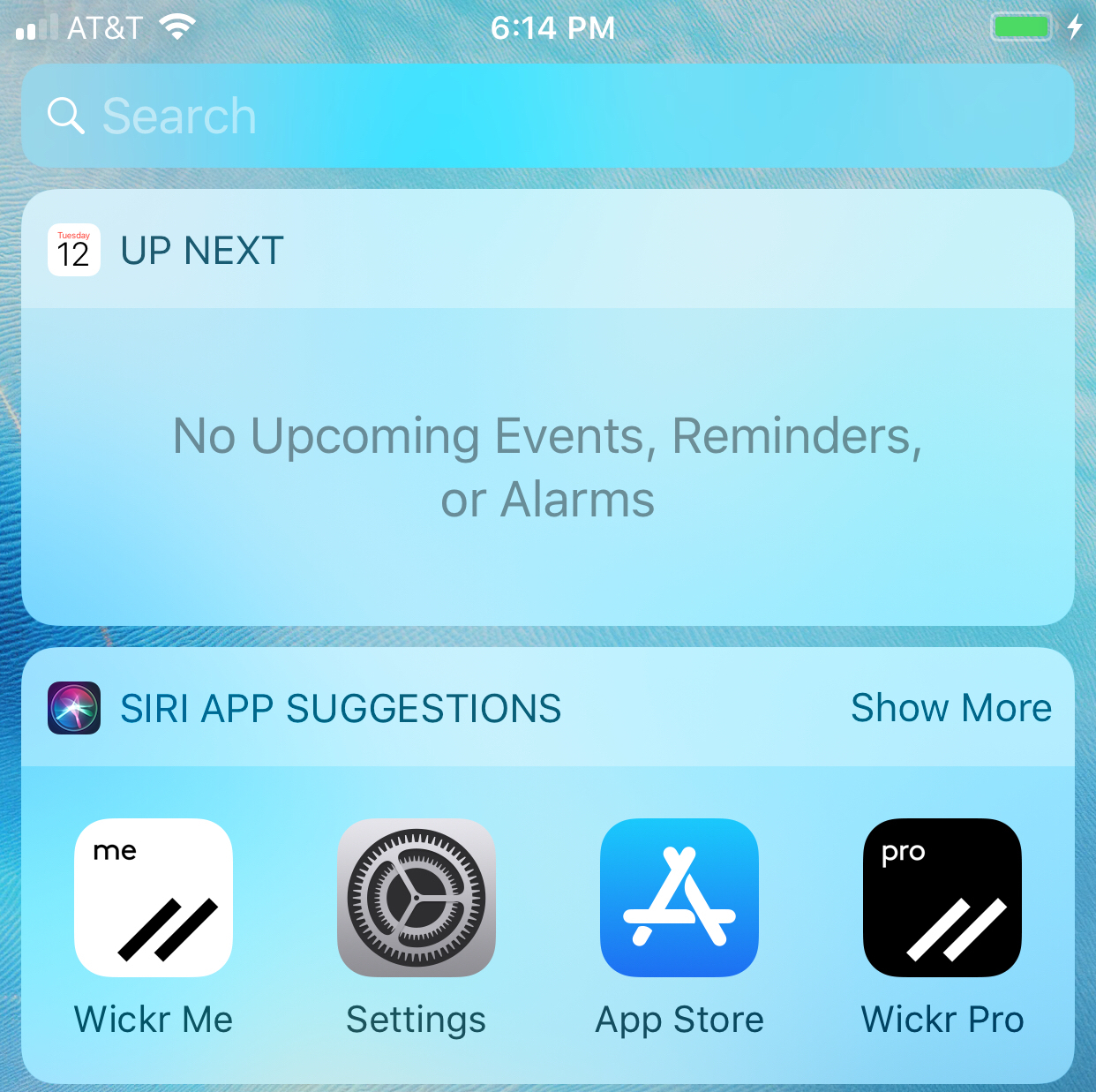 You can turn this off entirely or per app in iOS Settings->Siri & Search: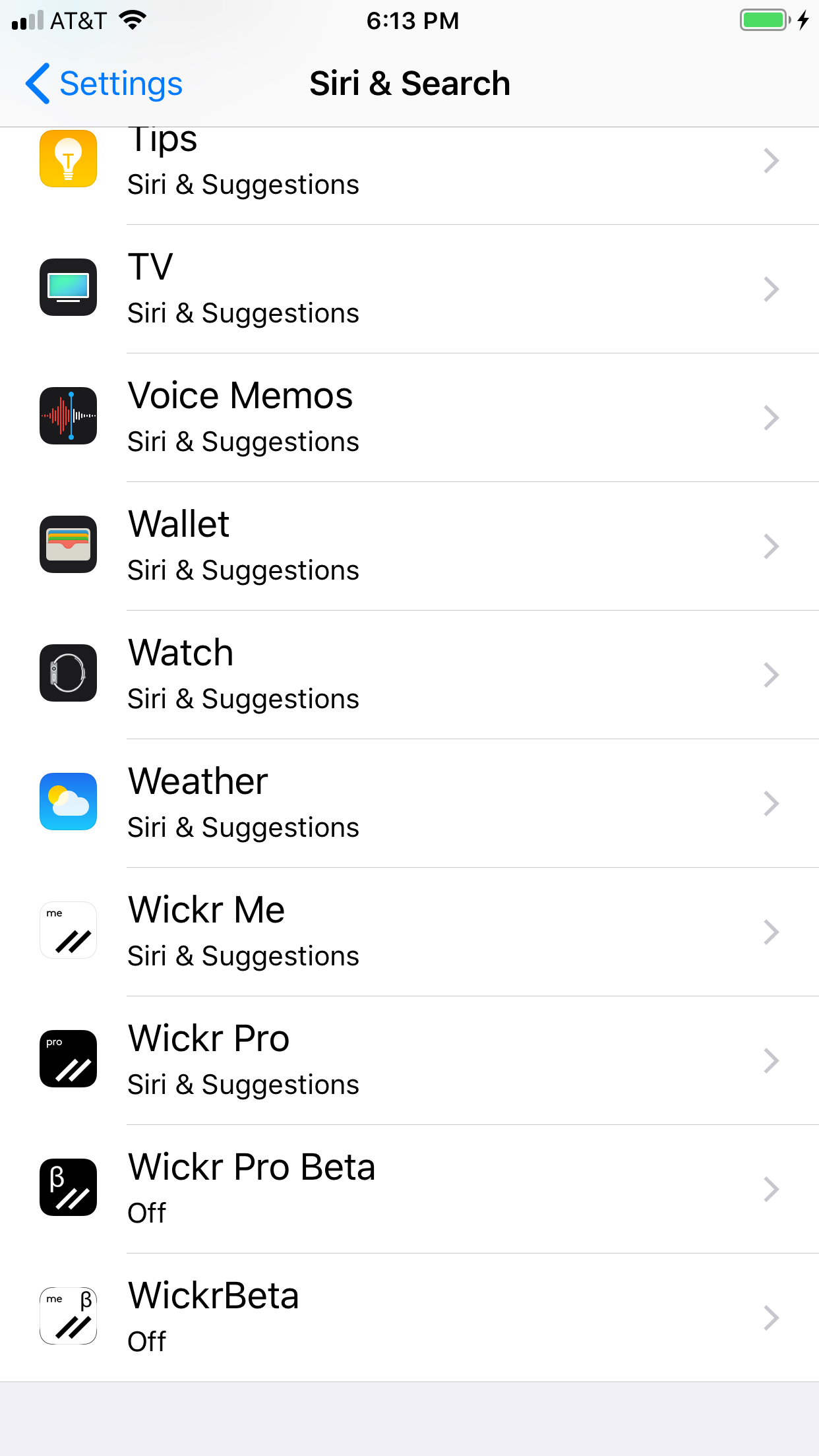 This link has more information on Siri Suggestions:
https://appletoolbox.com/2018/09/how-to-disable-proactive-siri-suggestions-on-the-lock-screen-in-ios-12/
Please adjust your iOS settings appropriately to ensure your privacy and security!
iOS Application Offload: OFFLOADED Wickr will not receive notifications!
iOS has the option to "Offload" apps, which may prevent you from getting notifications in a timely manner, but will allow you to make some room on your device if you are short on space.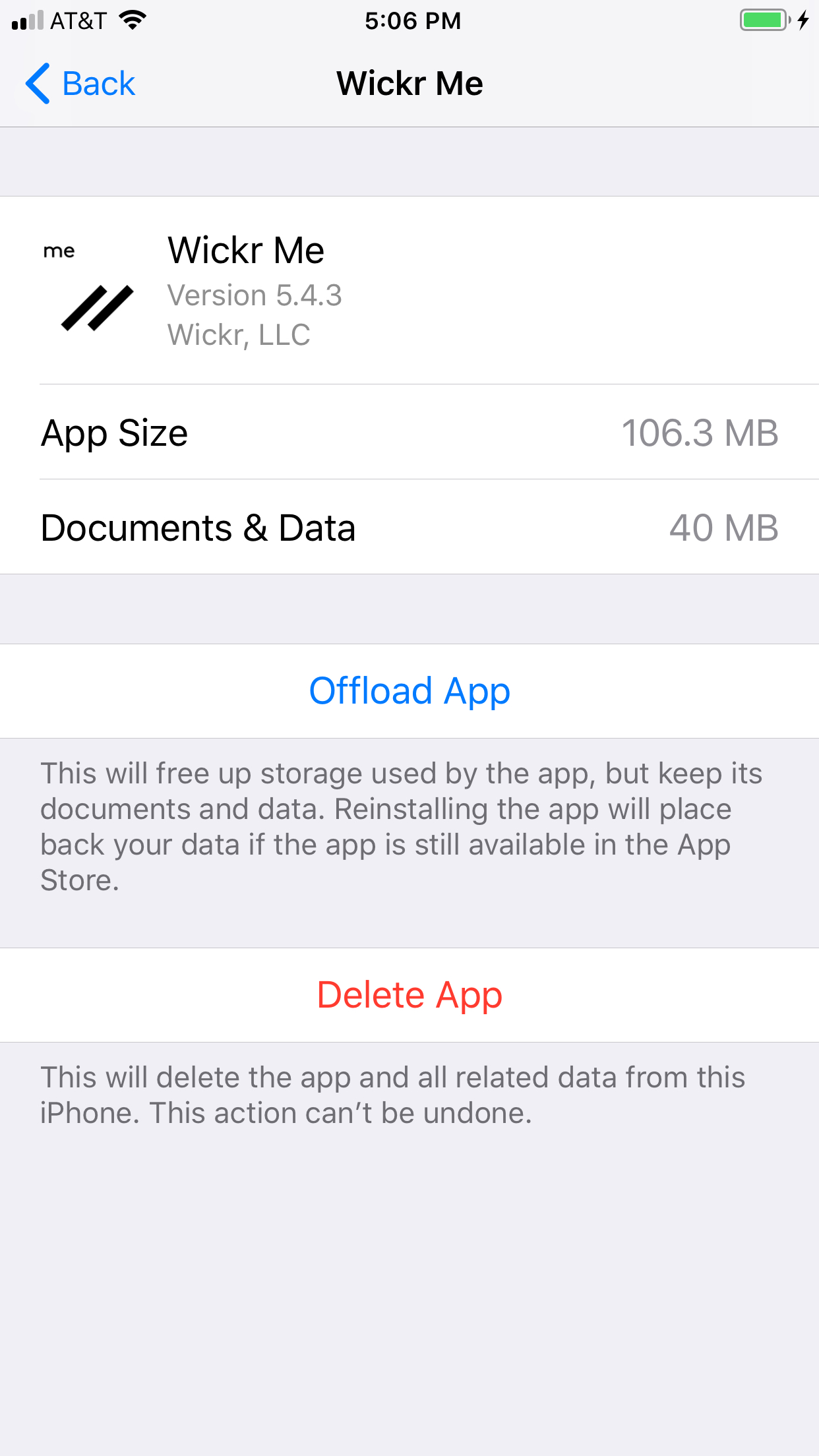 To ensure timely delivery of your notifications, you can prevent iOS from automatically offloading Wickr by going to iOS Settings->iTunes & App Stores and toggling Off the "Offload Unused Apps" option at the bottom.