Applies to:


To help users limit the number of notifications they receive and prioritize accordingly, a user can turn off all notifications except for when they're specifically mentioned (@username) in a Group Conversation or AWS Wickr Room.
Then users who need the attention of a particular Contact can specify that Contact by mentioning them with an "@Username" included in a Wickr message.
You can find this feature's controls in the "Information" (i) screen on mobile and desktop: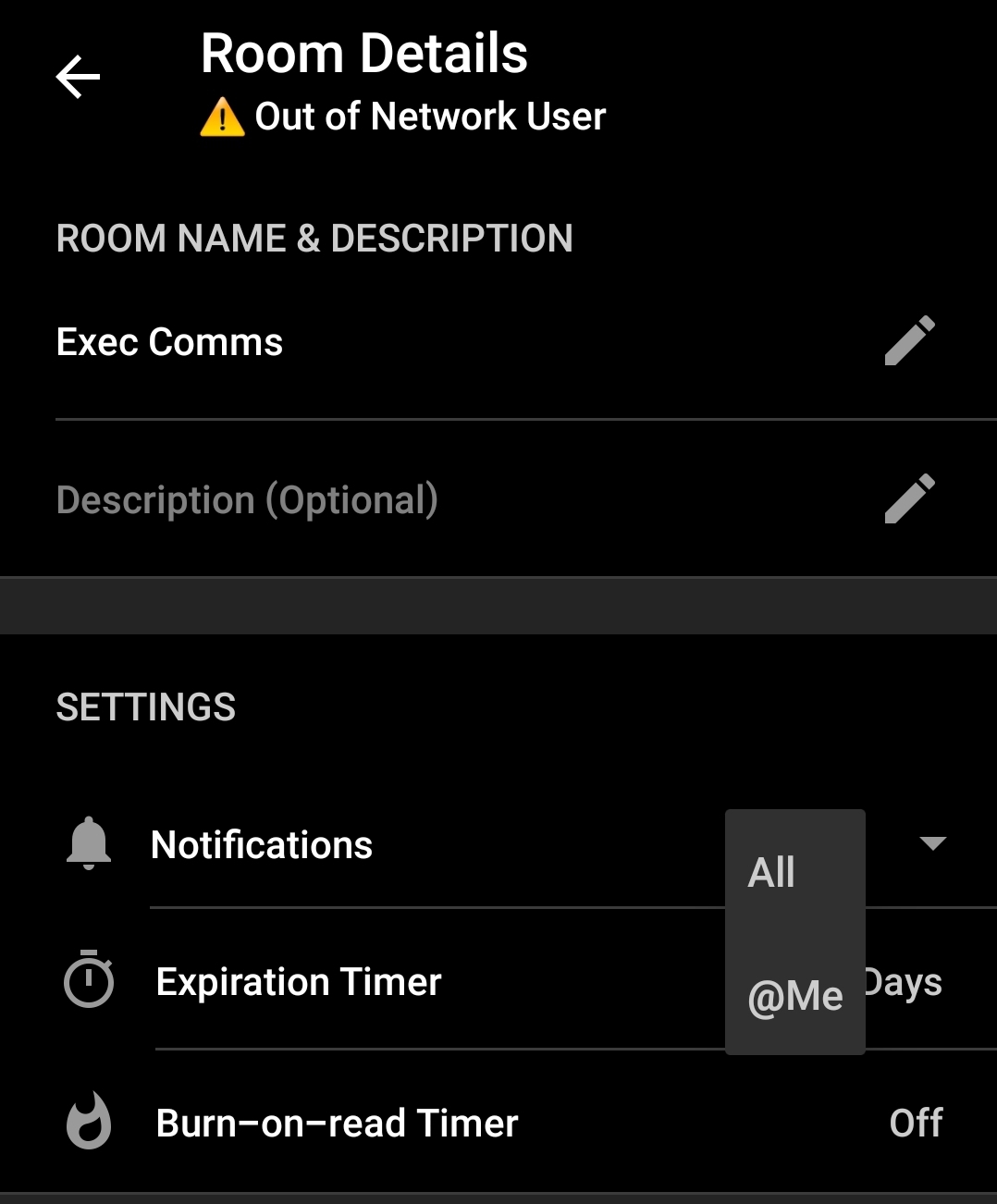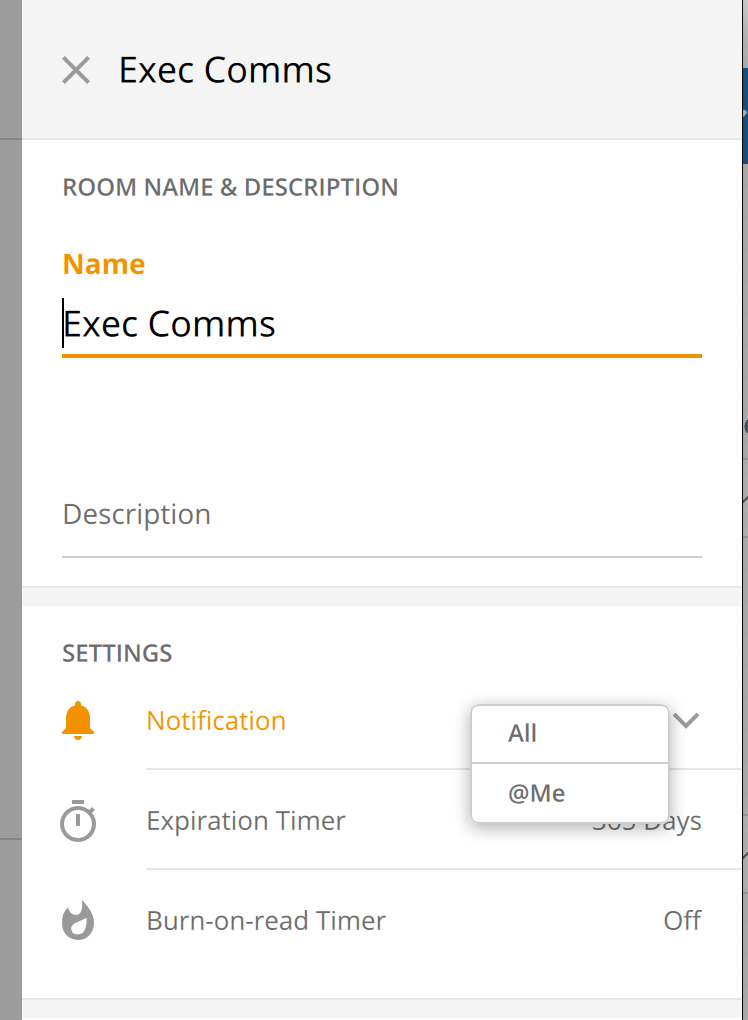 The @ mention feature will not alert a person if they have disabled all alerts, it only alerts when the "@Me" or "All" option in a Conversation/Room is selected and notifications are enabled.
Your Room list will now display an extra unread blue badge for Rooms that you have been @-mentioned (@userid or @all).

Users can toggle between all unread @-mentions without requiring to scroll through the messages. Tap the blue "@" icon in the Room to go directly to your @-mentions.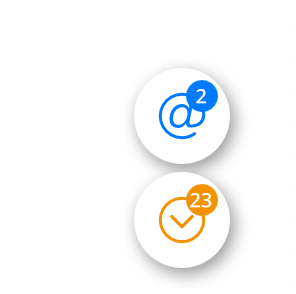 NOTE: You will need to enable "Unlock Messages" in the Wickr Menu->Settings->Privacy & Safety to see the @-mention badges.
If you have any questions, feel free to contact wickr-support@amazon.com!