Applies to:


As an additional security feature, you can disable "Screen Overlays" on Android devices.
If set to 'OFF' (default setting), it will prevent users from interacting with the Wickr app when an overlay is detected by the system to ensure Wickr isn't vulnerable to TapJacking.*
Apps that use overlays include chat bubbles, screen dimmers, and blue light filters. While not always harmful, overlays can be used maliciously to capture anything you type on your screen.
For your security, we recommend leaving this setting to default 'OFF' although you can always turn it 'ON' if you are comfortable with accepting the risk of using an overlay app.
NOTE:
Remember to turn off/disable the overlay app before running Wickr Apps. Running overlay apps while using Wickr may cause the Wickr app to become unresponsive.
*Tapjacking takes advantage of a specific vulnerability in Android user interaction (UI) component, can result in a malicious overlay app stealing data.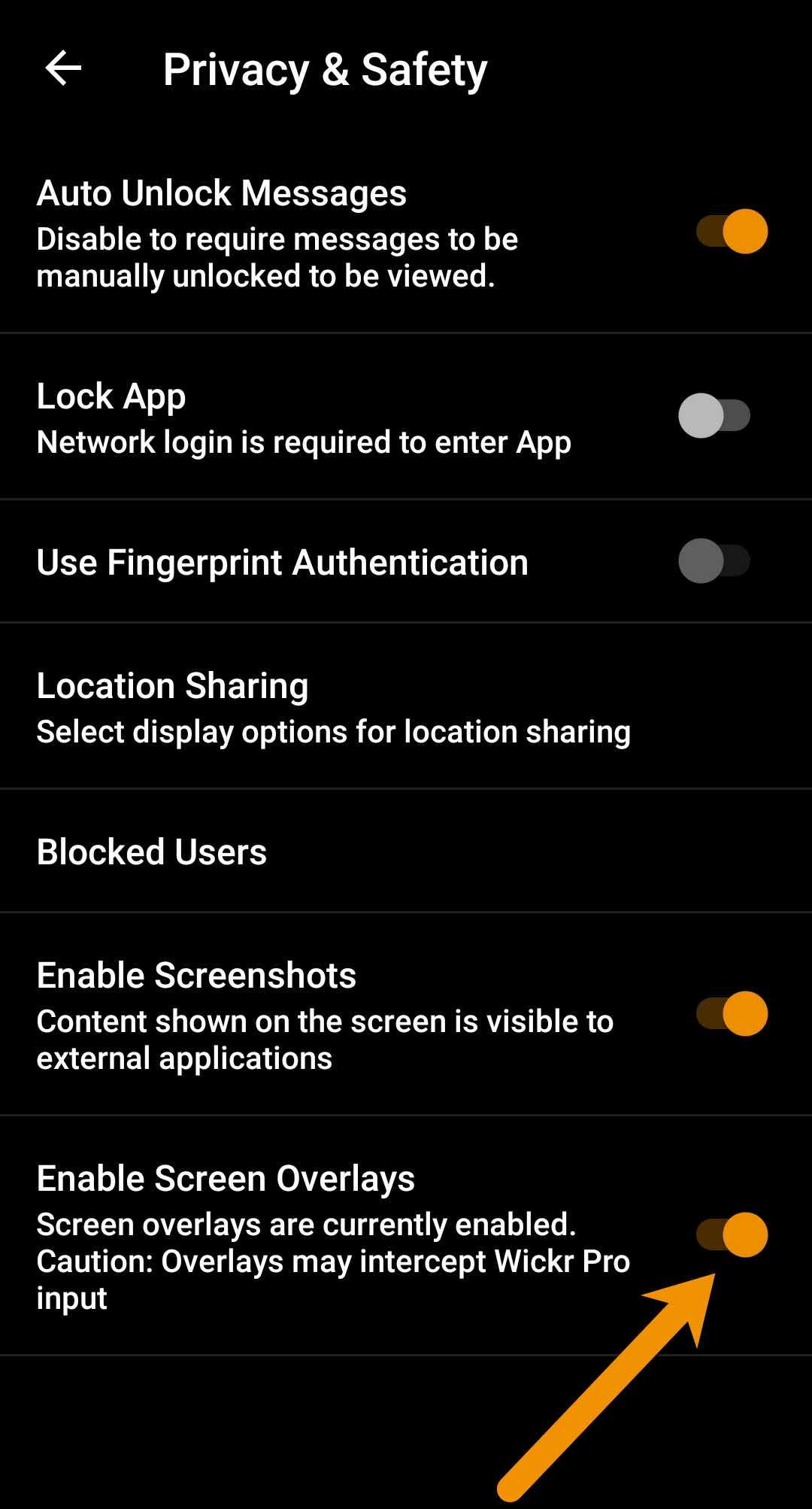 If you use an overlay app while overlays are not enabled, you will see a warning window pop up letting you choose to Enable Overlays temporarily. Now you can leave your protection in place while "trusting" a known offender like your favorite Night filter.