Applies to:

When creating a room you're presented with a few options: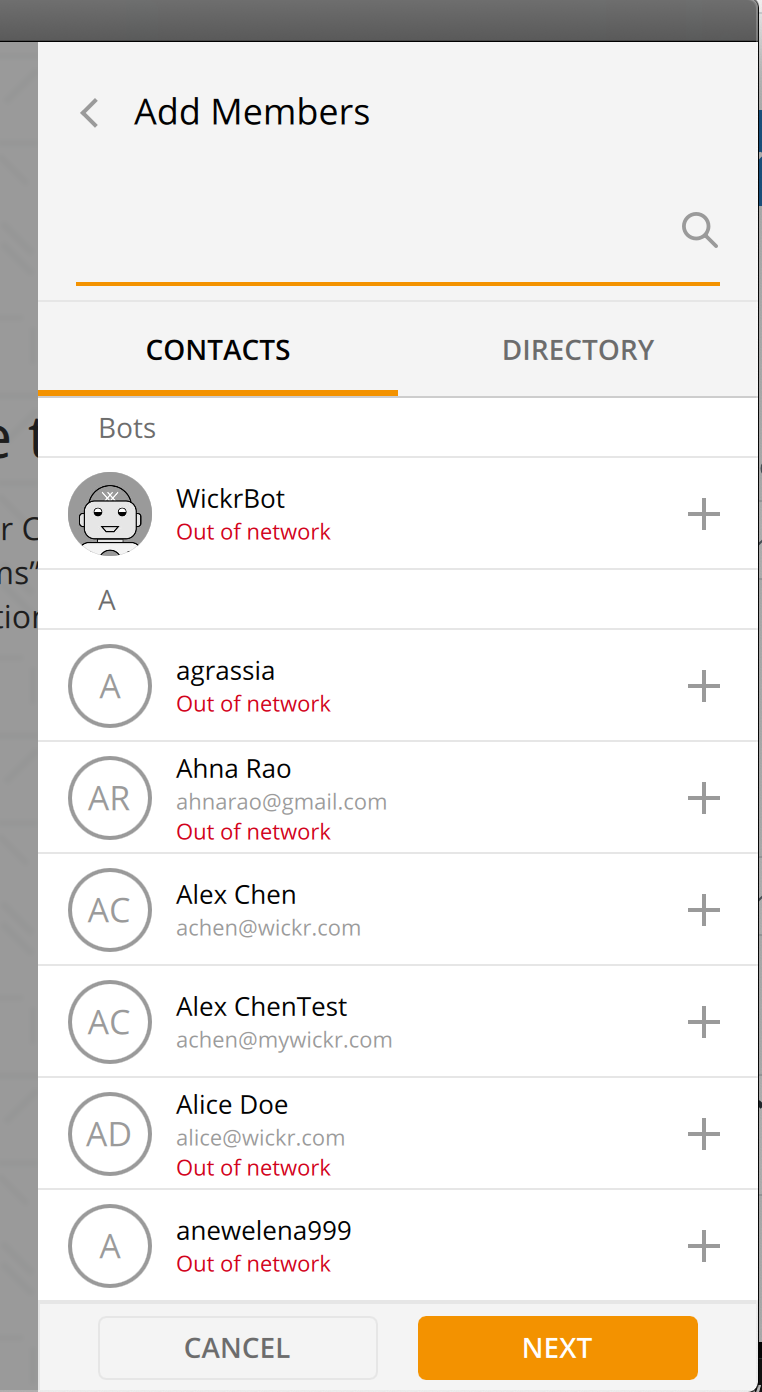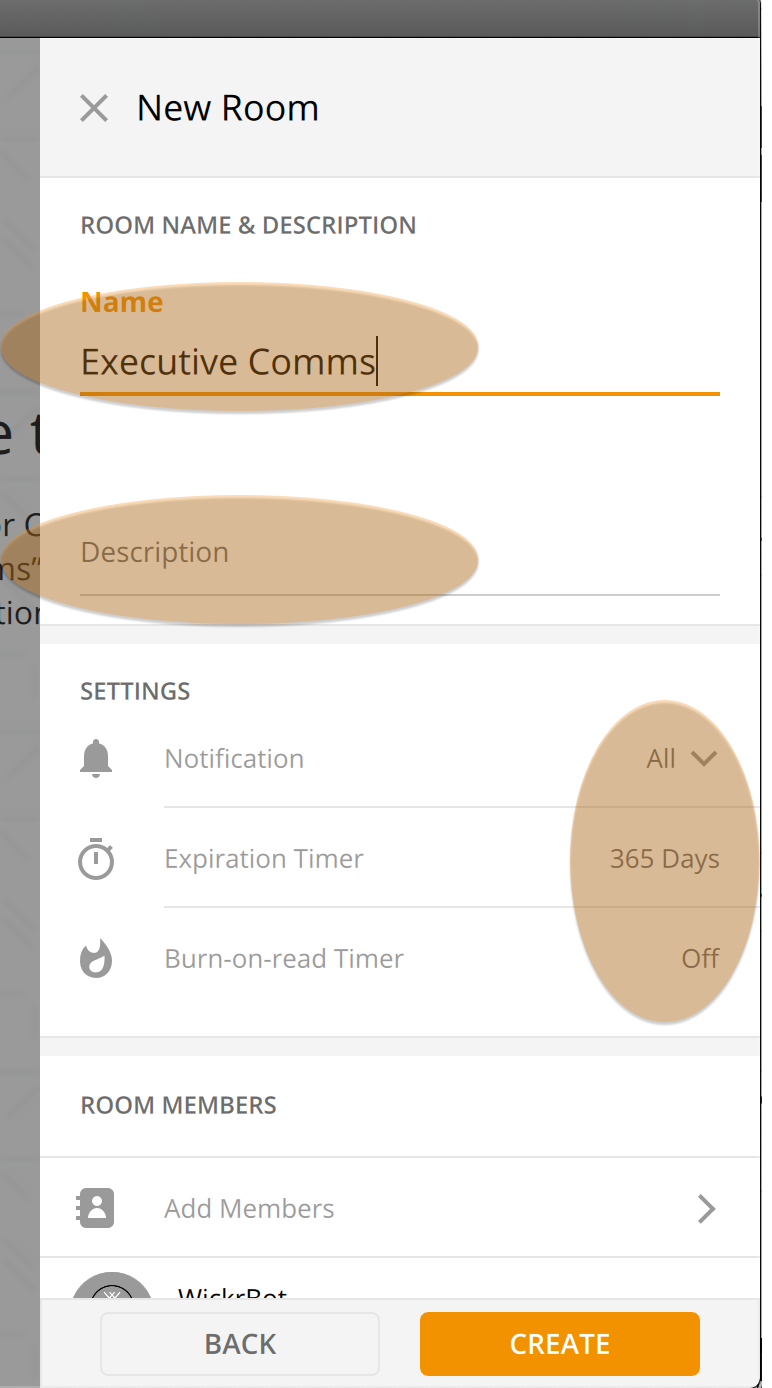 Expiration and Burn-on-read are explained in their own post, but the rest of the options are fairly self-explanatory:

Room name corresponds to the name shown in the "// Rooms" listing within the application.

Description is what is shown in the header information when joining a room.

Notifications allow you to choose to have members notified of all messages, or only messages where they have been mentioned: "@Bob"

You'll also be presented with a list of all members within your Network allowing you to choose who can and cannot access this room. You can invite or promote members by clicking their name within the list.

AWS Wickr is currently limited to 500 members per room.