Applies to:

Key verification adds an additional layer of security, enabling you to verify the identity of your contacts.
It's completely optional, but does help you make sure you're speaking to the person you think you are.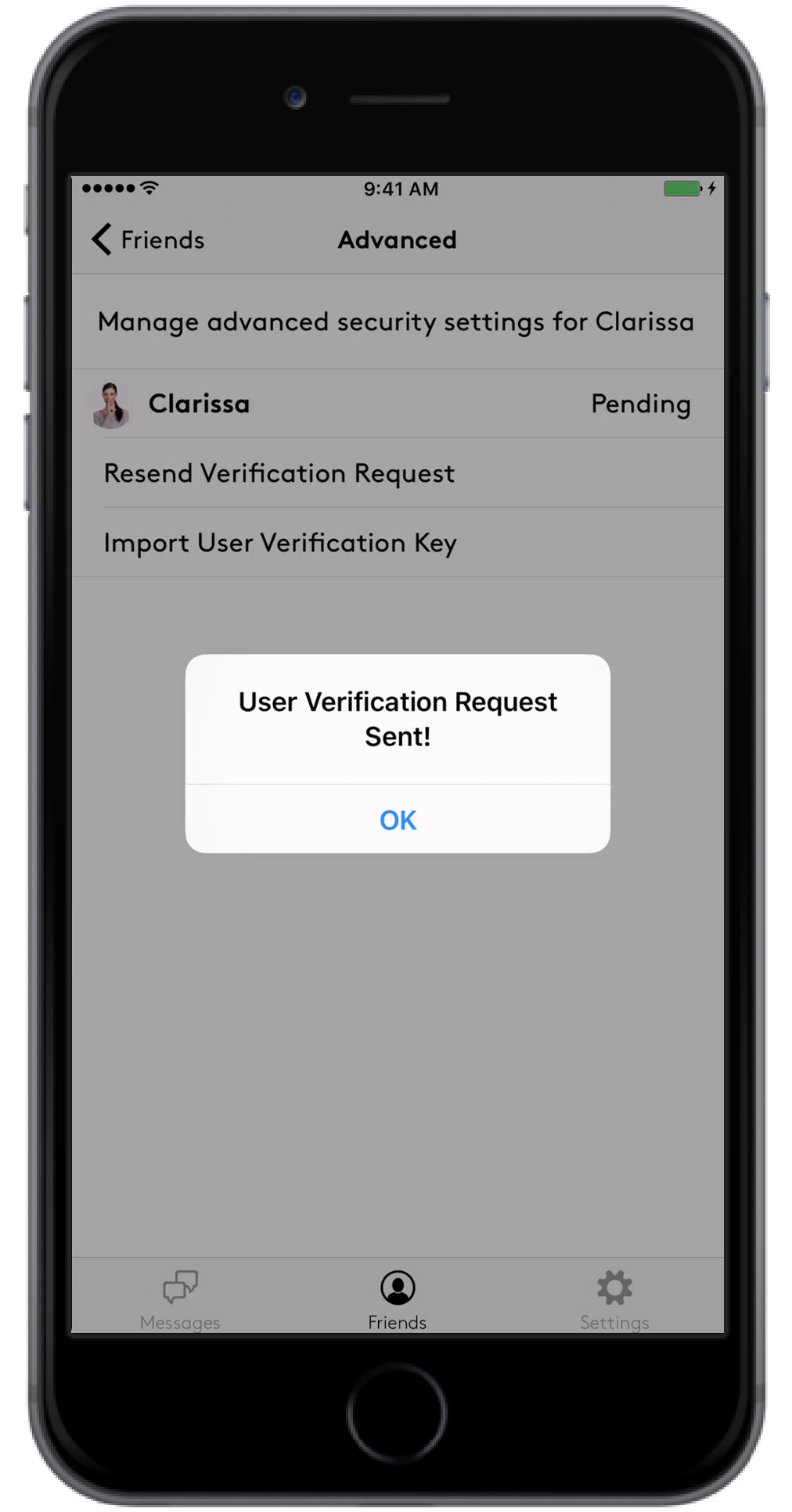 You can verify the identity of any user in your friends list by clicking the information button next to their username, and then clicking the key icon. From there, you'll see a screen similar to the screenshot above!