Applies to:


Key verification adds an additional layer of security, enabling you to verify the identity of your contacts.
It's completely optional, but does help you make sure you're speaking to the person you think you are.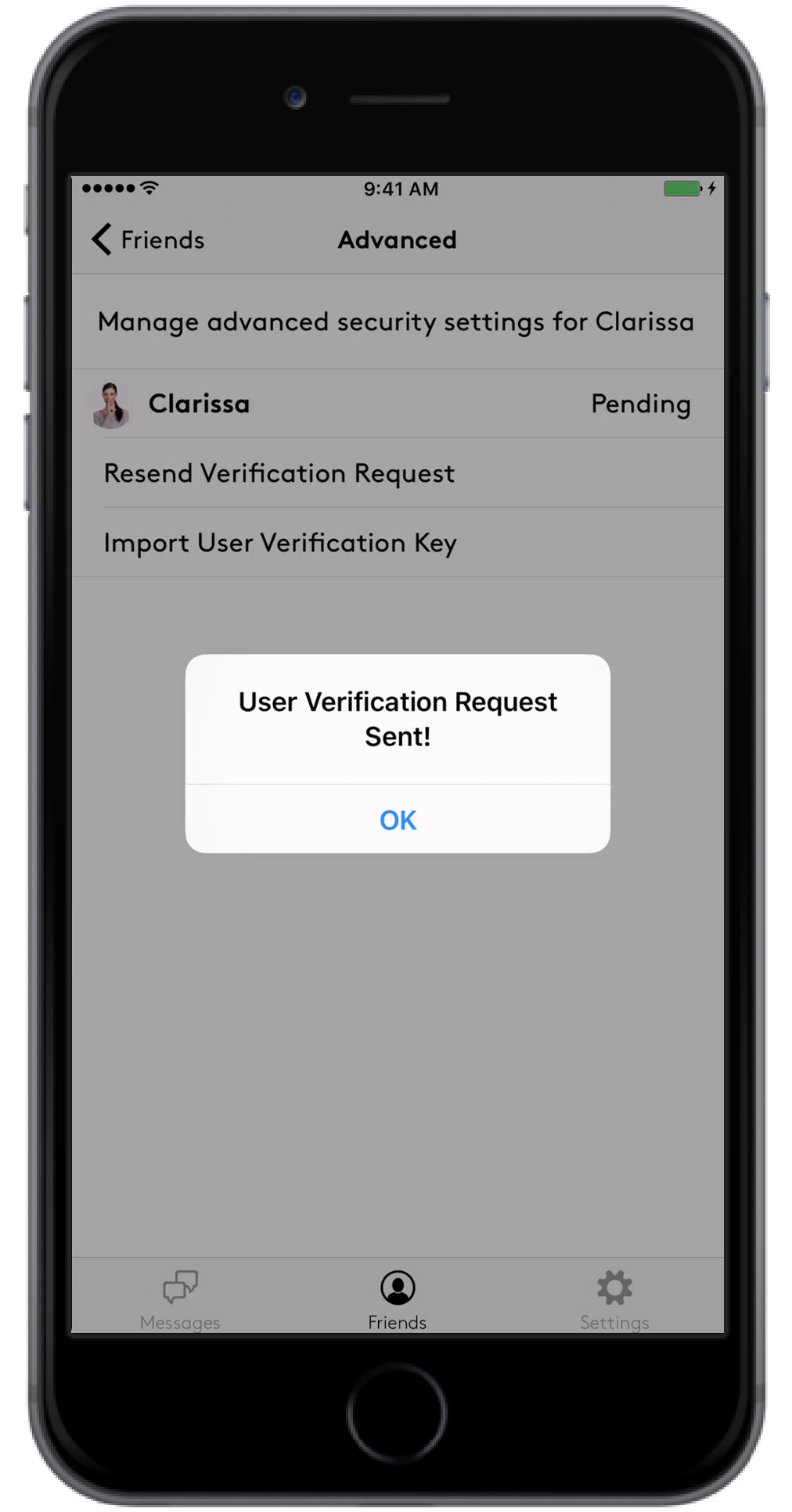 You can verify the identity of any user in your friends list by clicking the information button next to their username, and then clicking the key icon. 
This is the "user verification" symbol. You can verify contacts' identities by sending a short video and approving the short video your contact sends in return. If you press the key, your contact will receive a request for video verification. They can choose to approve or refuse the request, but if they comply, their video will be sent to you and then yours will then be sent to them upon your approval of their video.
This is one more authentication feature many users have found useful to keep themselves and their data safe.