Applies to:

We improved the Wickr UI for deleting and recalling messages. "Delete" now removes your received messages, files, etc from your device only, whereas when you "Delete" on your sent messages, it will remove the message or file you sent from all participant devices. Here's how it works:
Desktop:

To delete a message on a desktop app, right-click the message and select "Delete". You'll be prompted to confirm.
Mobile:

iOS: Press-and-hold on the message you wish to"Delete", and tap the appropriate button.
Android: Tap the "…" icon on the bottom left of the message, then select either"Delete"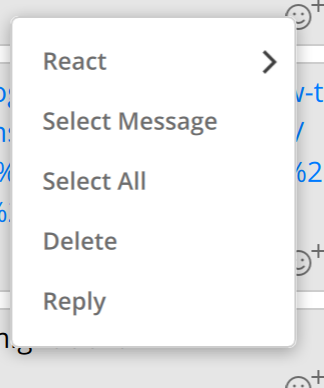 What is the difference between Recalling and Deleting a Message?