You can add contacts by clicking on "Settings" -> "Contacts" on mobile devices and searching for their username. Sending them a message will automatically add it to your contacts list.
On desktop clients, you can click the + sign next to conversations and enter their username in the search field to begin a message to them, which will add them to your contact list.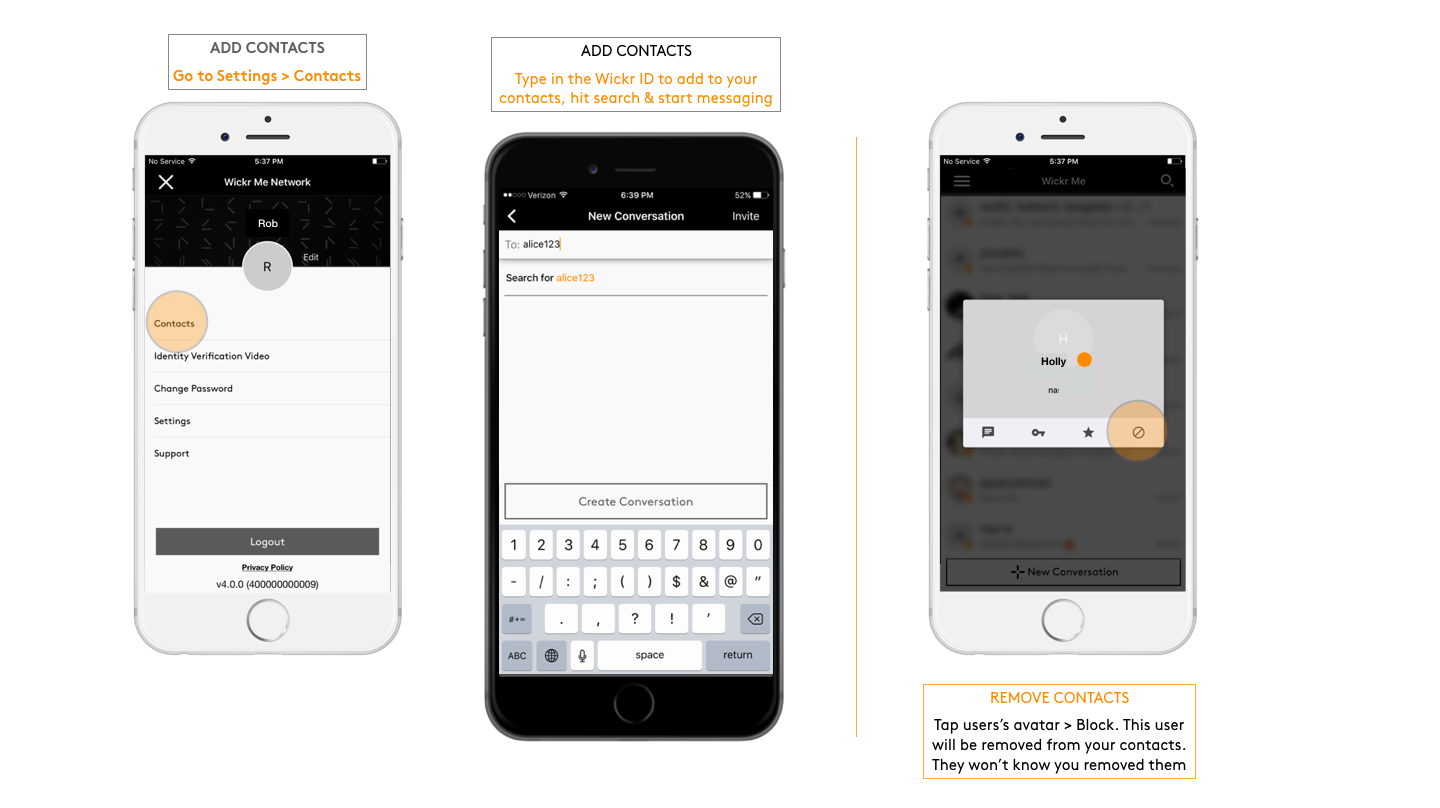 You can remove contacts on mobile or desktop clients by clicking/tapping their profile icon, and selecting the "Block" option.
Please contact Wickr Support at support@wickr.com for assistance if you need more help!