Applies to:

You can add contacts by clicking on "Settings" -> "Contacts" on mobile devices and searching for their username. Sending them a message will automatically add it to your contacts list.
Bug warning: Currently some mobile devices are having an issue with the search function. Instead of hitting enter/return on the onscreen keyboard, please select the "Search for [WickrID]", seen in the center image below.
On desktop clients, you can click the + sign next to conversations and enter their username in the search field to begin a message to them, which will add them to your contact list.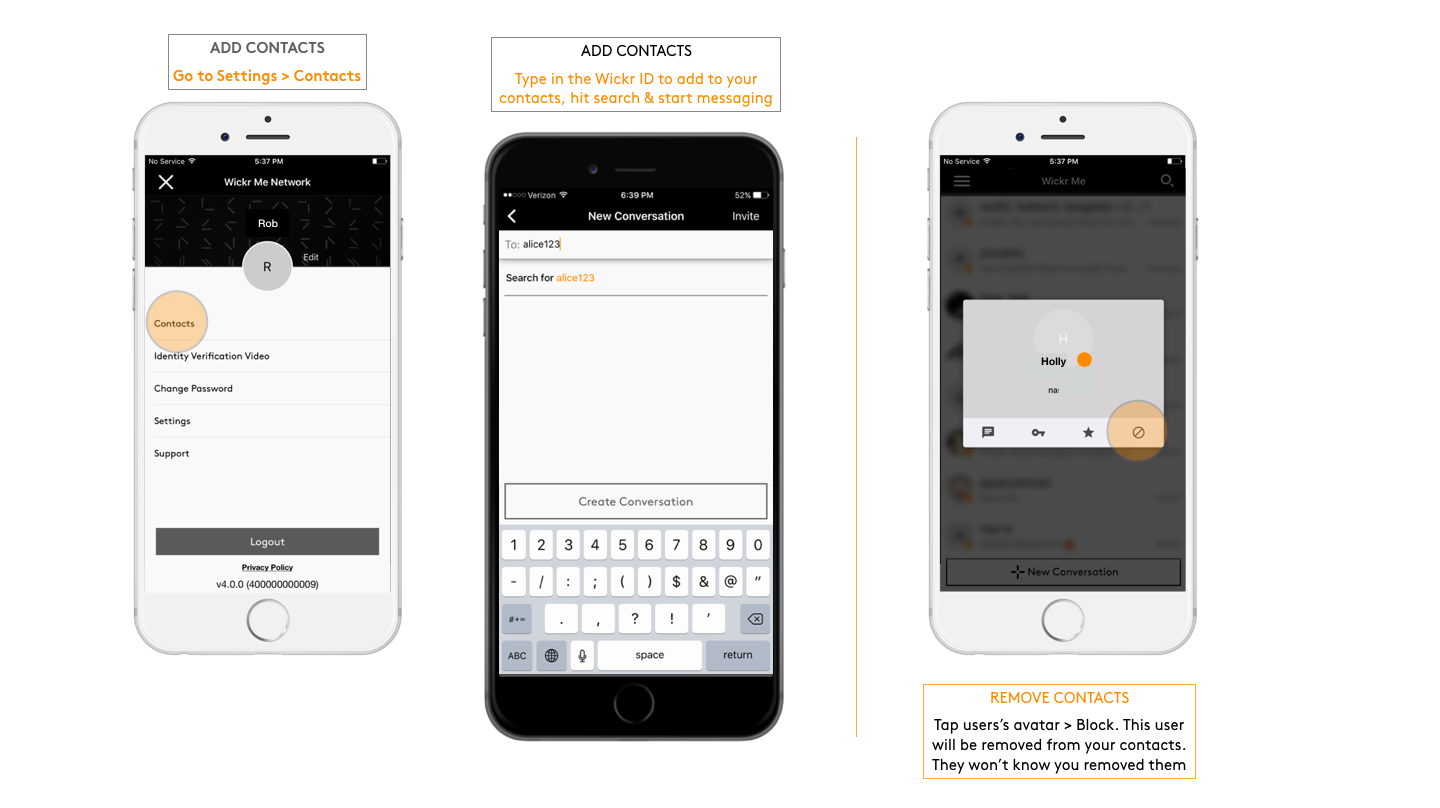 You can remove contacts on mobile or desktop clients by clicking/tapping their profile icon, and selecting the "Block" option.
To create a conversation, see: How do I start a Conversation
IMPORTANT: Please do not try to add Wickr IDs by tapping the "+Invite Contacts" button. This is only to invite contacts you already have in your phone who have also joined Wickr and attached their account to their phone number. See more at: What is Contact Finder
Please see our video for more help adding contacts: