Applies to:

Mobile:
You can add contacts by clicking on "Settings" -> "Contacts" on mobile devices and searching for their username. Pressing "Create Conversation" after you have added your desired Contacts to the new 1:1/Group Conversation will automatically create the new conversation and add the username to your Contacts list.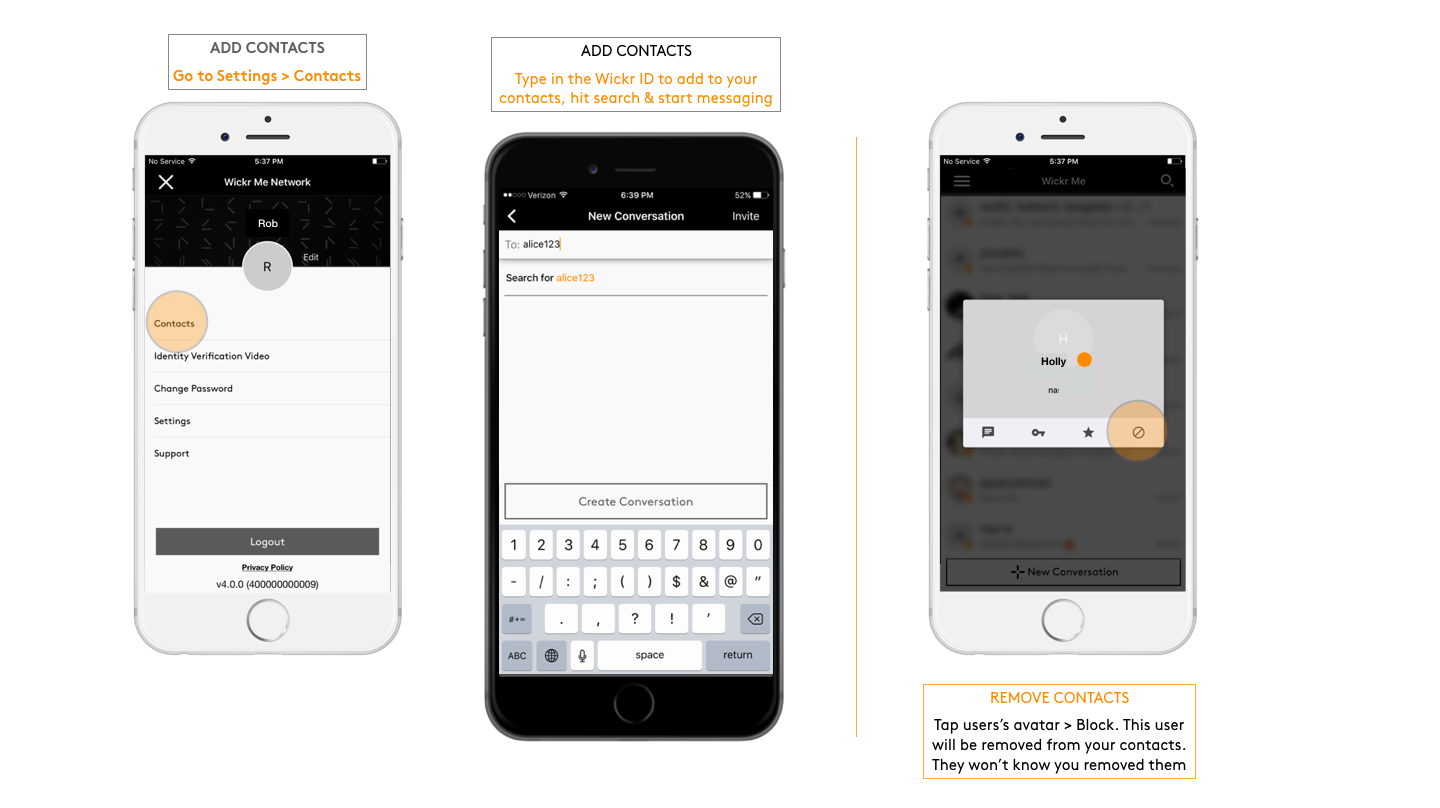 Desktop:
On desktop clients, you can click the + sign in the "Conversations" tab and enter their username in the search field, and hit "Enter" to search. If Wickr finds the Contact, you can then click on the Contact and click "Create" to start a new Conversation.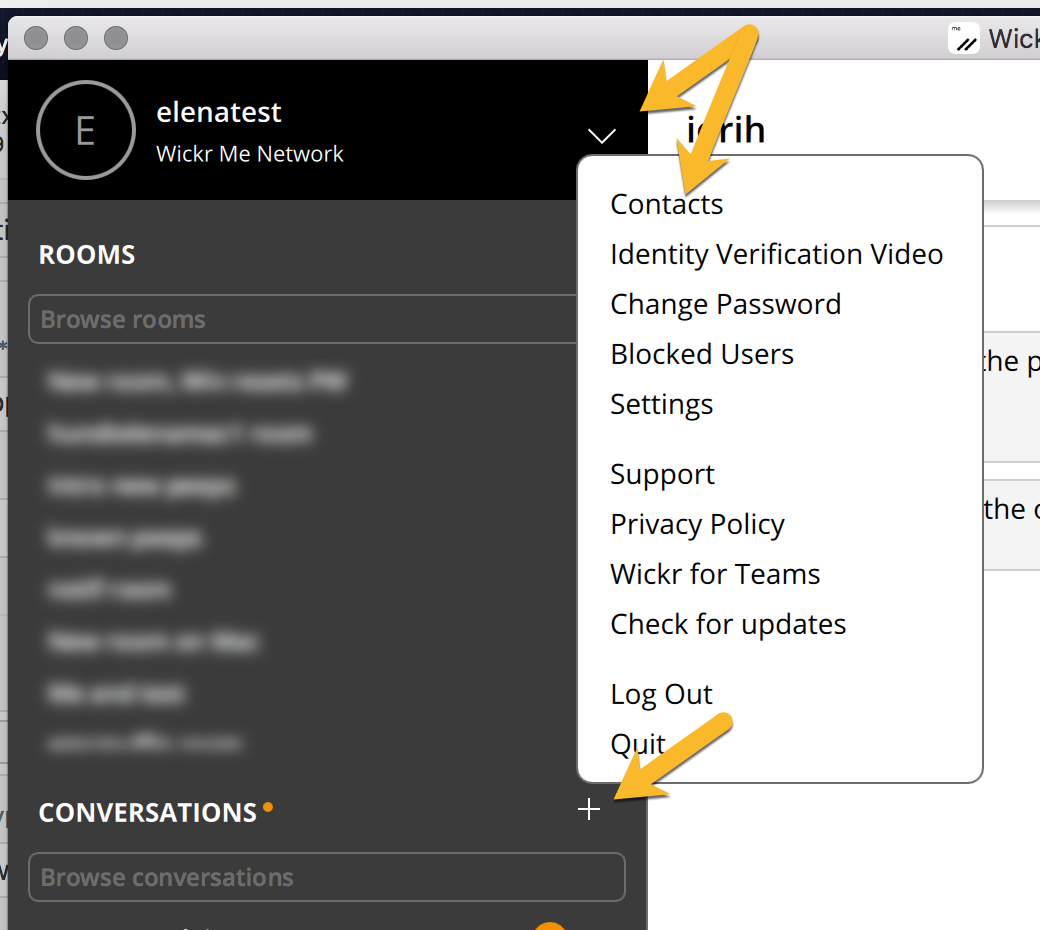 You can remove contacts on mobile or desktop clients by clicking/tapping their profile icon, and selecting the "Block" option.
To create a conversation, see: How do I start a Conversation
IMPORTANT: Please do not try to add Wickr IDs by tapping the "+Invite Contacts" button. This is only to invite contacts to Wickr through your email or text applications individually if they are not in Wickr, yet. For more information, see: How can I invite my friends to Wickr Me?
Using Wickr's Contact Finder option is another method to add your current phone contacts who may already be in Wickr. See more at: What is Contact Finder?
Please see our video for more help adding contacts: