Applies to:

You can add contacts by clicking on "Settings" -> "Contacts" on mobile devices and searching for their username. Sending them a message will automatically add it to your contacts list.
On desktop clients, you can click the + sign next to conversations and enter their username in the search field to begin a message to them, which will add them to your contact list.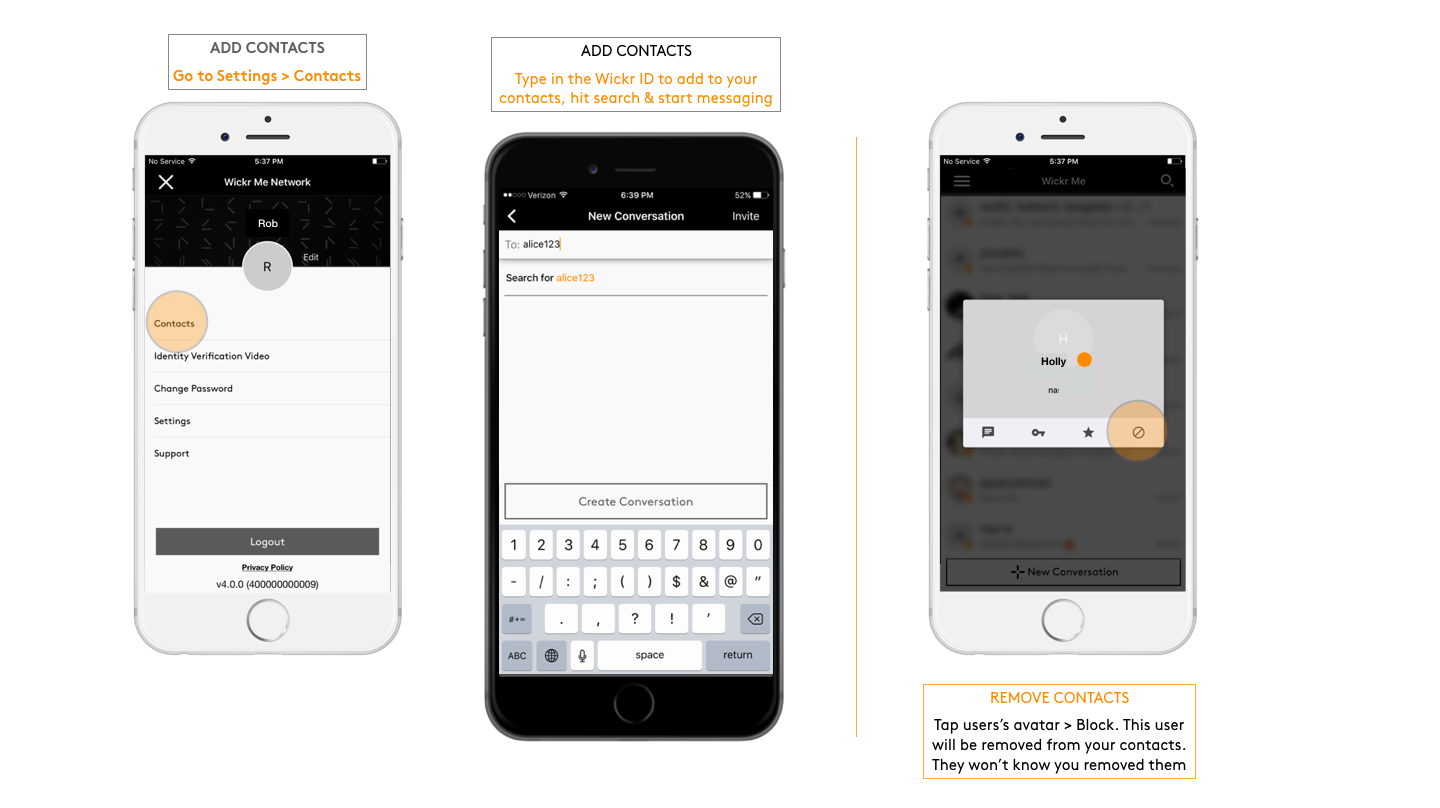 You can remove contacts on mobile or desktop clients by clicking/tapping their profile icon, and selecting the "Block" option.
To create a conversation, see: How do I start a Conversation
IMPORTANT: Please do not try to add Wickr IDs by tapping the "+Invite Contacts" button. This is only to invite contacts to Wickr through your email or text applications individually. For more information, see: How can I invite my friends to Wickr Me?
Using Wickr's Contact Finder option is another method to add your current phone contacts who may already be in Wickr. See more at: What is Contact Finder?
Please see our video for more help adding contacts: