Applies to:



On mobile, you can adjust the expiration time and burn-on-read timers by opening your Conversation/Room and clicking on the username or Room name at the top, as shown below.

On desktop, you can find the (i) information button at the top right corner of the Conversation/Room: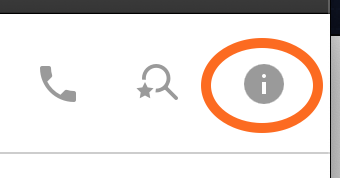 Select the "Expiration" or "Burn on Read" option, then select the time preferred.
Android: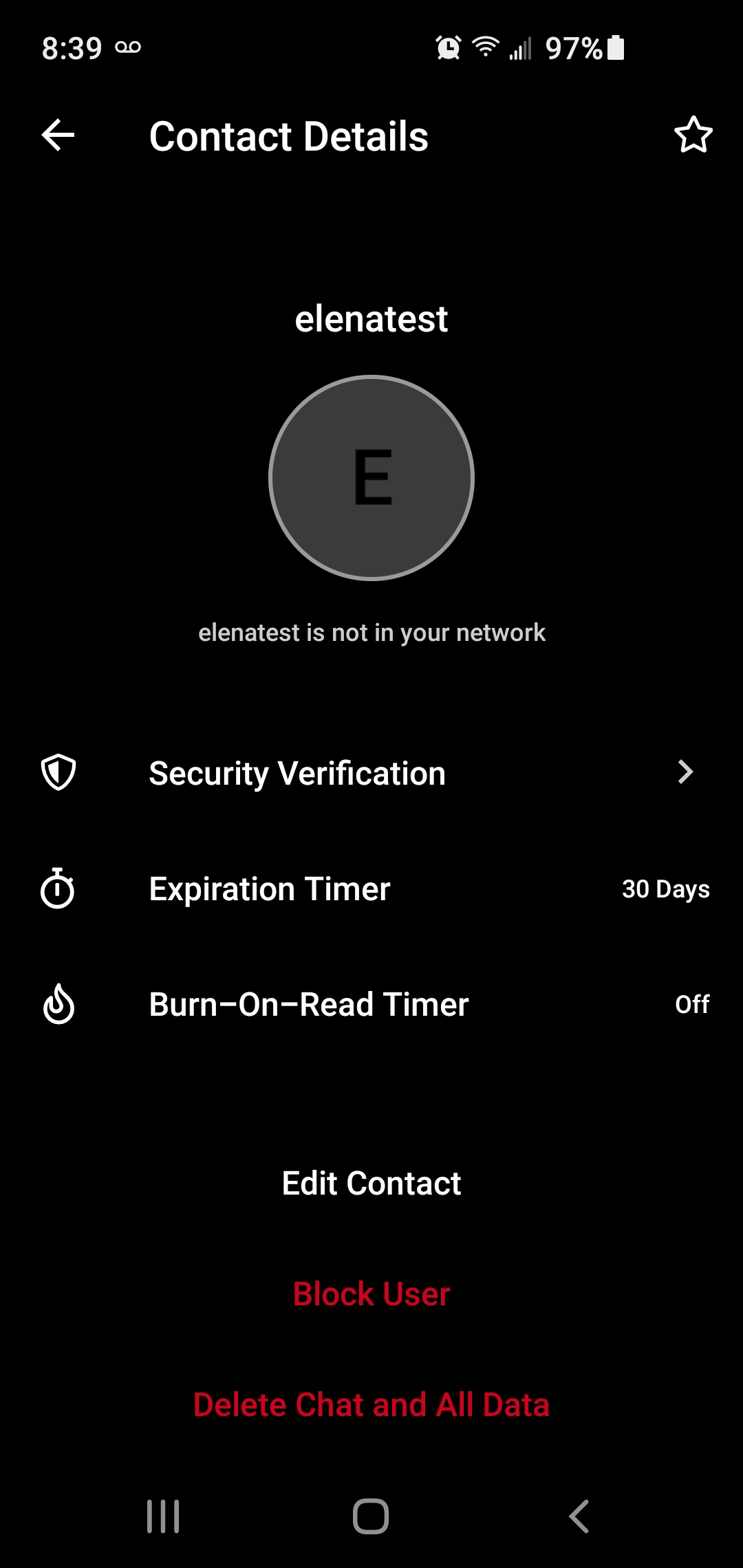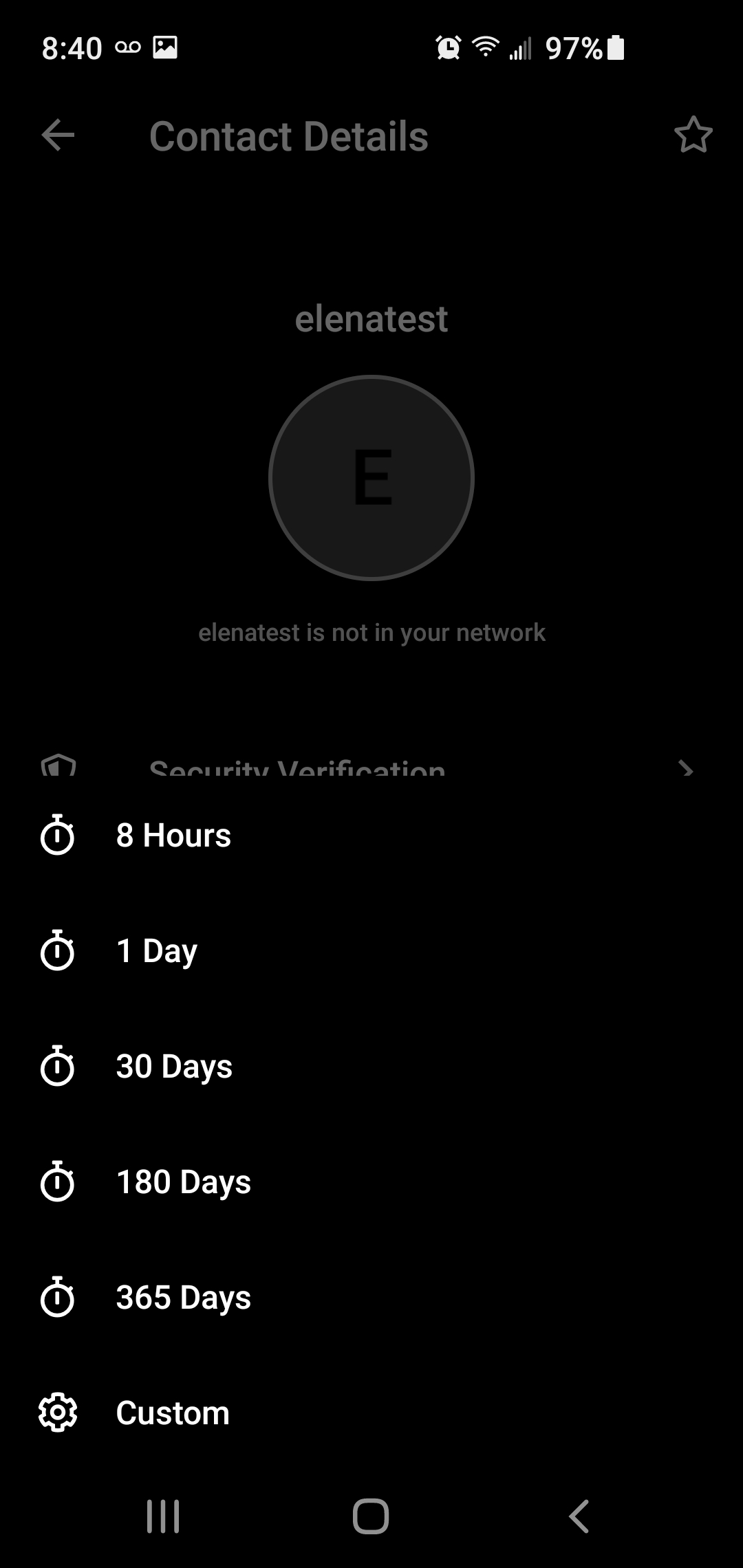 iOS: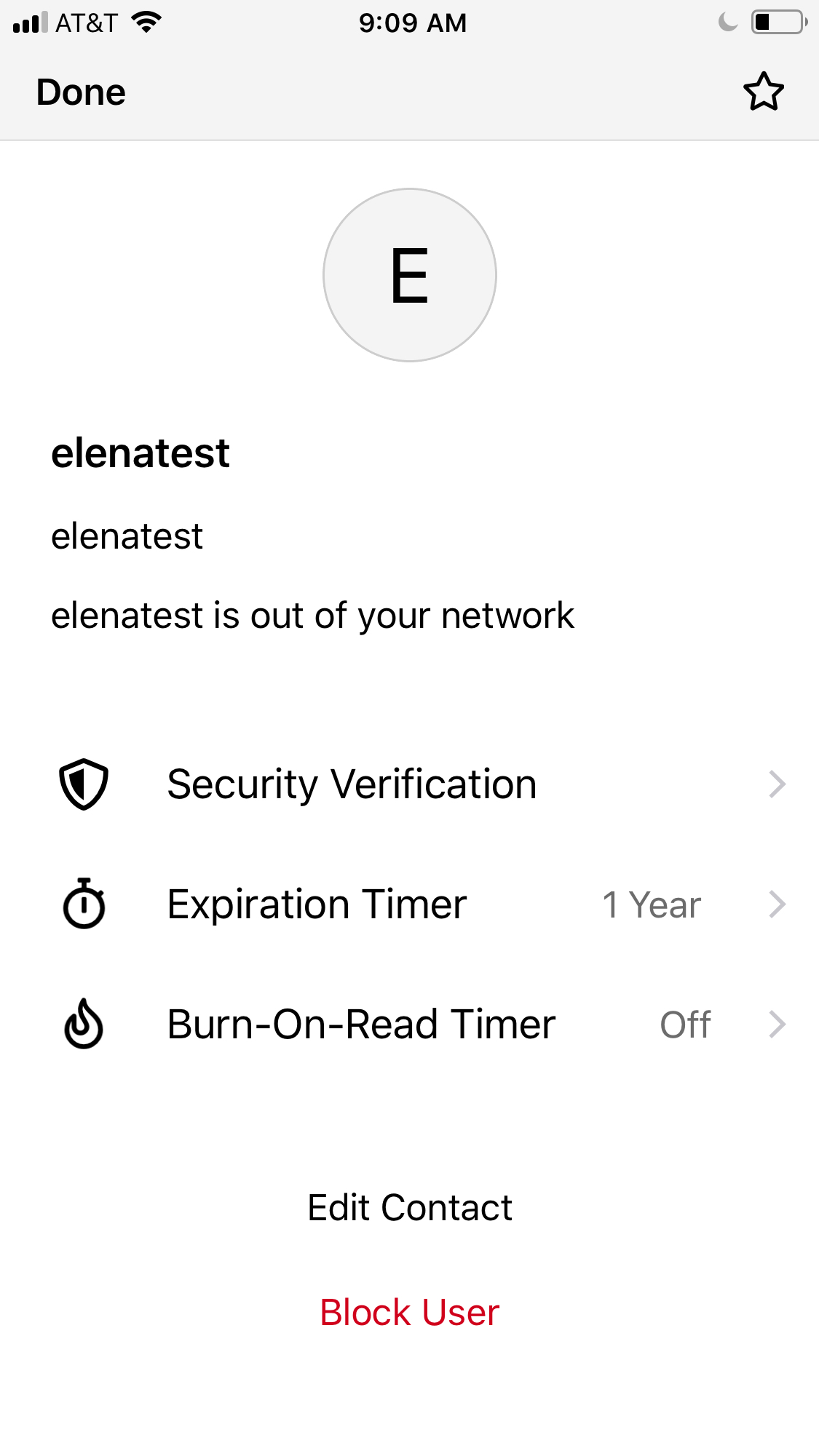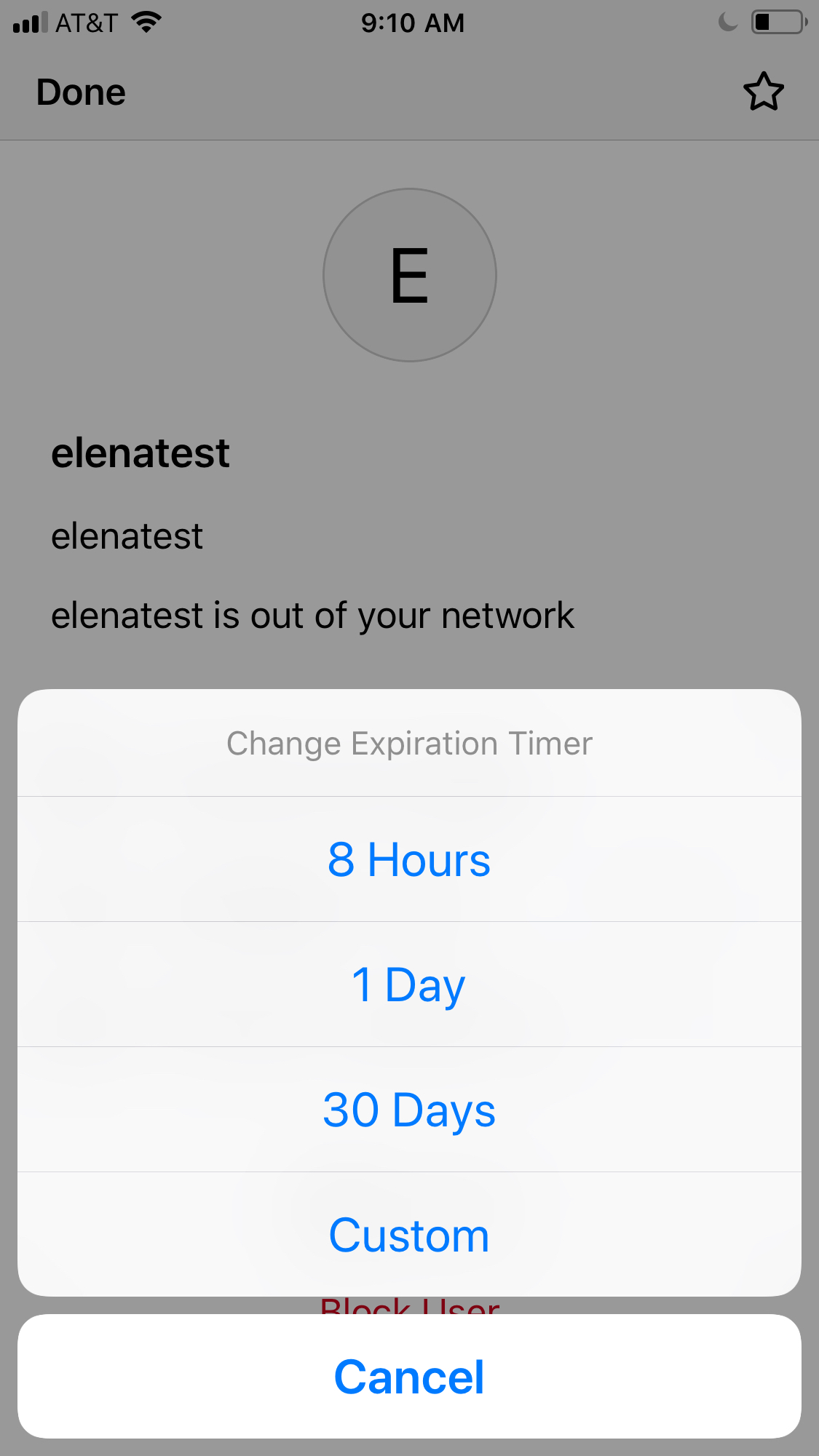 Desktop:
Caution: if your Expiration timer is set too low, your message may expire before being read by the recipient!
For information about auto-destruct, see the FAQ Auto-Destruct: Expiration and Burn-on-Read (BOR)